---
Public Lectures
The Physics Department holds special lectures throughout the year. Check the calendar for upcoming dates.
---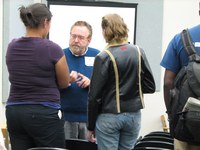 LHC Lecture 2008
In 2008 the Physics Department held a special lecture to celebrate the first circulation of protons in the Large Hadron Collider. See
http://www.phys.ttu.edu/~slee/TTU_OPEN_HOUSE/Welcome.html
for more.
2008 Pictures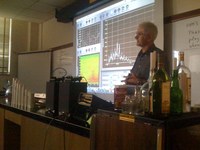 Physics In Sound and Music
TTU Professor Walter Borst gave a special lecture on the physics of sound and music to SPS on 10/14/2009.
2009 Pictures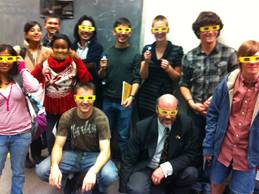 Gary White Talk 2012
In the Spring of 2012, Dr. Gary White (Director of the National SPS organization) gave a talk at Texas Tech. Topics included gravity, job fields for physicists, and awesome shades.
---
Tours
SPS and the Physics Department regularly arrange tours of the various facilities and labs around Texas Tech.
---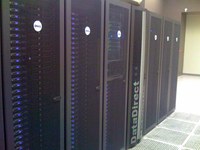 High Performance Computing Cluster
Texas Tech has one of the top supercomputers in the world.
2009 Pictures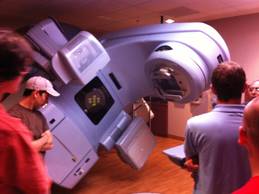 University Medical Center
Texas Tech is partnered with University Medical Center.
2008 Pictures
2009 Pictures
2012 Pictures