TTU Physics: Faculty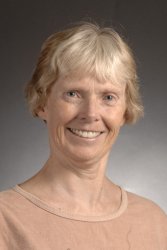 Beth Thacker
Associate Professor of Physics
Office Phone: (806) 742-2996
Email:
Beth.Thacker@ttu.edu
Office: 15 Science Building
Ph.D. Theoretical Physics, Cornell University (1990)
M.S. Physics, Cornell University (1986)
B.S. Physics, Davidson College (1980)
Web links
Personal Home Page
Research Page
Teaching Page
Curriculum Development Page
Research Interests
I am pursuing research in two major areas: (1) physics education research and (2) high energy theory. In physics education research, I have researched students' qualitative and quantitative understanding of physics concepts in courses taught by traditional and non-traditional methods and students' understanding of topics in modern physics and quantum mechanics. I have developed a laboratory-, inquiry-based curriculum for the introductory algebra-based physics course and am presently working on the development of comprehensive assessment instruments that are designed to assess problem solving, laboratory skills and critical thinking skills (based on an operational definition of critical thinking), in addition to conceptual understanding.
In high energy theory, I am working on precision calculations of heavy quark bound states in lattice QCD, after a somewhat long hiatus from the topic.
Selected Publications:
Beth Thacker, "A Study of the Nature of Students' Models of Microscopic Processes in the Context of Modern Physics Experiments," Am. J. of Phys. 71 (6), 599-606 (2003).
Beth Thacker, "Recent advances in classroom physics," Rep. Prog. Phys. 66, 1833 – 1864 (2003).
Beth Thacker, Suzanne M. Lea, Eunsook Kim and Kelvin Trefz, "Comparing Problem Solving Performance of Physics Students in Inquiry-Based and Traditional Physics Courses," Am. J. Phys. 62 (7), 627-633 (1994).
B. A. Thacker and G. P. Lepage, "Heavy Quark Bound States in Lattice QCD," Phys. Rev. D 43, 196 (1991).