SAGITTA
In between the constellations of Vulpecular and Aquila lies the small but interesting constellation, Sagitta. Althopugh it is fairly small, the Milky Way passes though it and so it contains a number of interesting objects for the telescope.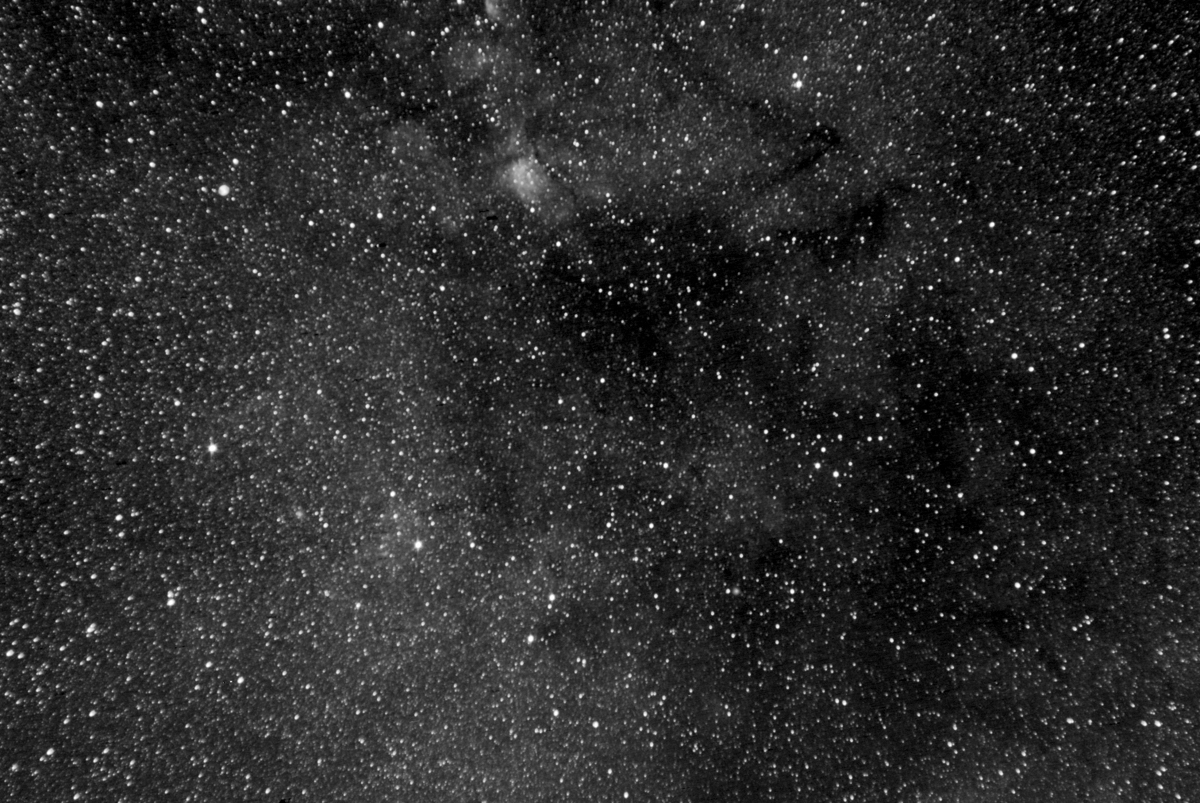 Combination of 12, 5 minute exposures using an H-alpha filter.
SBIG ST-8XE CCD. 50mm Nikon lens at f/4.
Centred on the constellation Sagitta. The bright nebula near the centre is NGC 6820, . to the left of NGC 6823 is a small round object. This is the planetary nebula M 27, also known as the Dumbell Nebula.