Barbara Jean (Pierce) Myles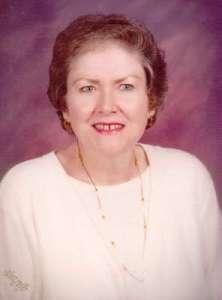 August 24, 1947 - October 9, 2005




Loving Wife, Mother, Sister, Aunt and Friend




Charley Myles' Memorial to Her


Under Construction!



I married Barbara Jean Pierce on

6/7/69

in St. Louis, MO. In a terrible blow to all who loved her, we lost her suddenly on

10/9/05

, after

more than 36 years of marriage

. She was

a wonderful wife & a wonderful mother to my children

, but she was also my

BEST FRIEND FOR ALMOST 40 YEARS

& was truly my

LIFE PARTNER

in every sense of those words.

A professionally constructed memorial webpage in her honor is on the link in the box with the black background above.


I met Barbara met on a blind date on

1/29/66

. She was a St. Louis native & a

1965

graduate of Cleveland High School. She was a very successful Avon Sales person & sold their products for more than

27 years

. She was heavily involved in several community and service activities in Lubbock. These included being a

38 year

member of Beta Sigma Phi (

ΒΣΦ

), an international women's friendship & service Sorority. In

2005

, she was President-Elect of the Lubbock City Council (an organization of many chapters) of

ΒΣΦ

. For reasons well-known to those who know us well, she was a co-founder of a Cancer Survivor's Support Group at the Joe Arrington Cancer Center at Covenant Lakeside Hospital. For the last few years of her life, she was active in the Lubbock Chapter of

Team in Training

, a fundraising group for the Leukemia & Lymphoma Society. In the past, she also had served as a volunteer (coordinating the driving of cancer patients to doctor appointments) for the Lubbock Chapter of the American Cancer Society.

We lived in St. Louis while I was in graduate school. We left there in 1973, after I finished my PhD. Afterward, because I had three different temporary postdoctoral research jobs, we moved around for 5 years. (1973-1975: Columbus, OH. 1975-1977: Lausanne, Switzerland. 1977-1978: Urbana, IL. My vita has details of my jobs in these periods). We moved to Lubbock, TX in 1978, when I took my present job as faculty member in the Department of Physics at Texas Tech U.

8-23-16: Today, I found a wonderful song which expresses the feelings I have now, almost 11 years after we lost Barbara. It's titled "Knowing What I Know About Heaven". It was written by country singer Sarah Darling. A video of her singing it in a duet with gospel singer Guy Penrod is on YouTube Here.

MORE WILL BE ADDED SOON!

---
<< Family Photos Page
<< Some Family Web Pages & Email Addreses