---
Oakley Observatory
---
The Oakley Observatory is located on the campus of the Rose-Hulman Institute of Technology in Terre Haute Indiana. This is an extremely well set up observatory that is a credit to the designers and to the university that supports it. It also has the added bonus of being located in a relatively small town so that light pollution is not too much of a problem, enabling the observatory to be housed on the university campus. This makes the observatory readily accessible for students.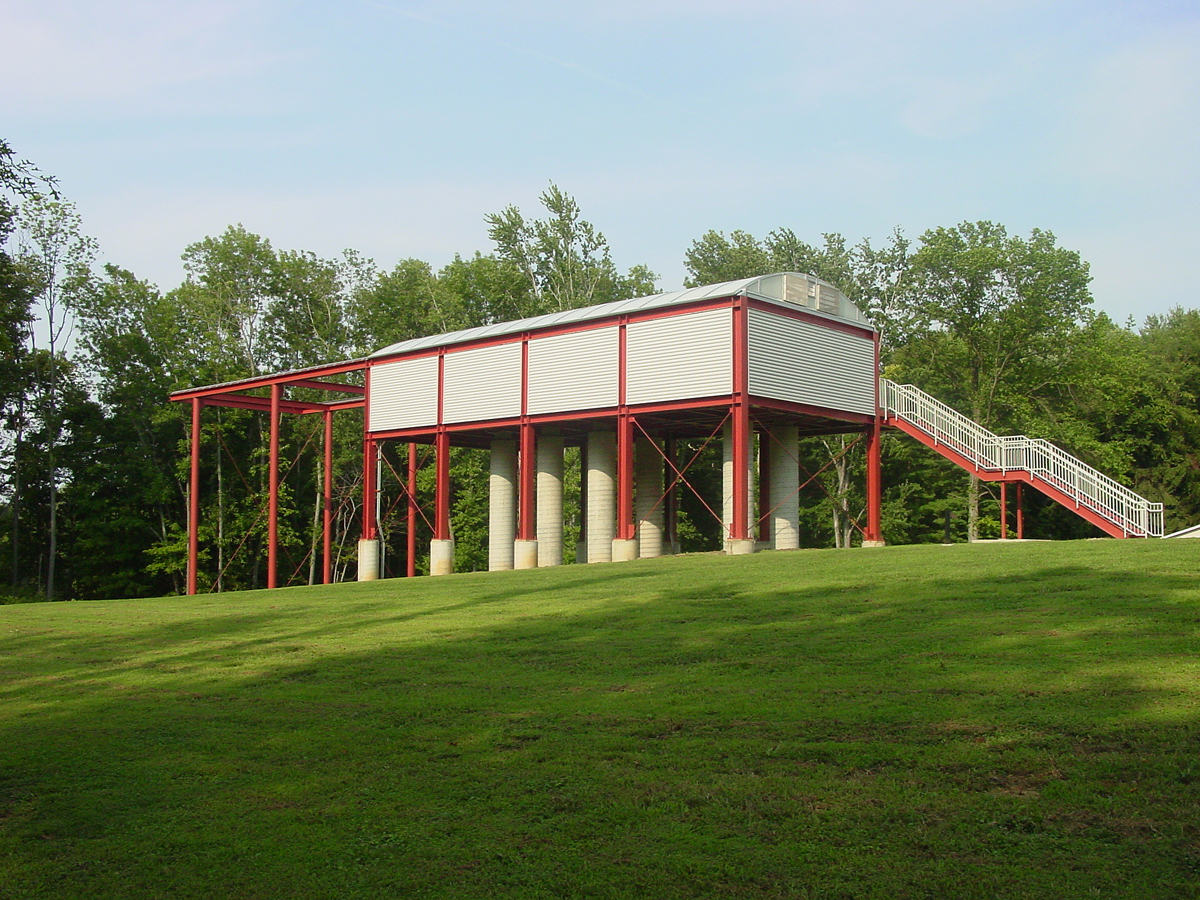 I had the opportunity to visit the facility in 2003 when an asteroid conference was conducted at Rose-Hulman. I have tried to use some of the ideas from that facility at other places where I have worked.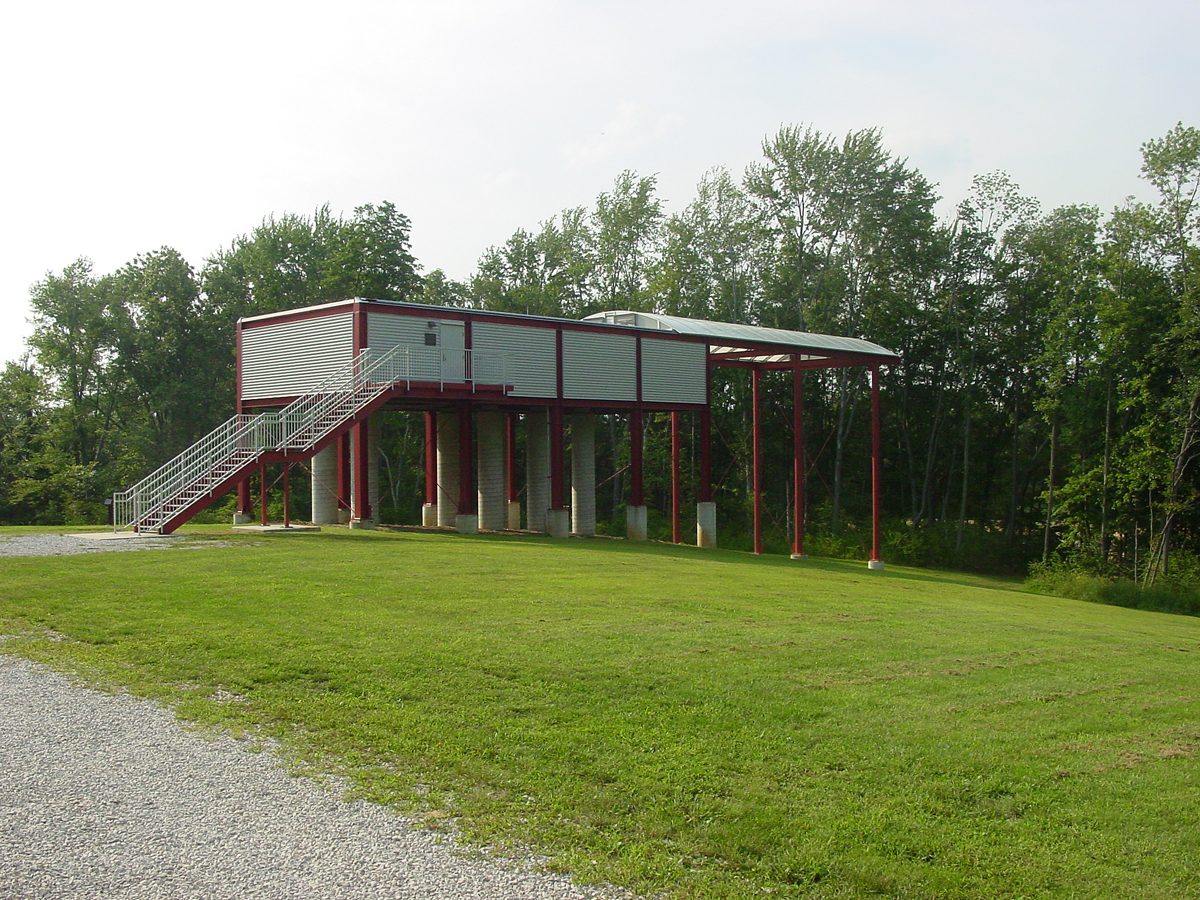 The observatory is a roll-off roof design, but unique in that it is not at ground level. This was primarily done to get above the surrounding trees. The telescopes are mounted in piers that go through the floors and into the ground below on long pillars.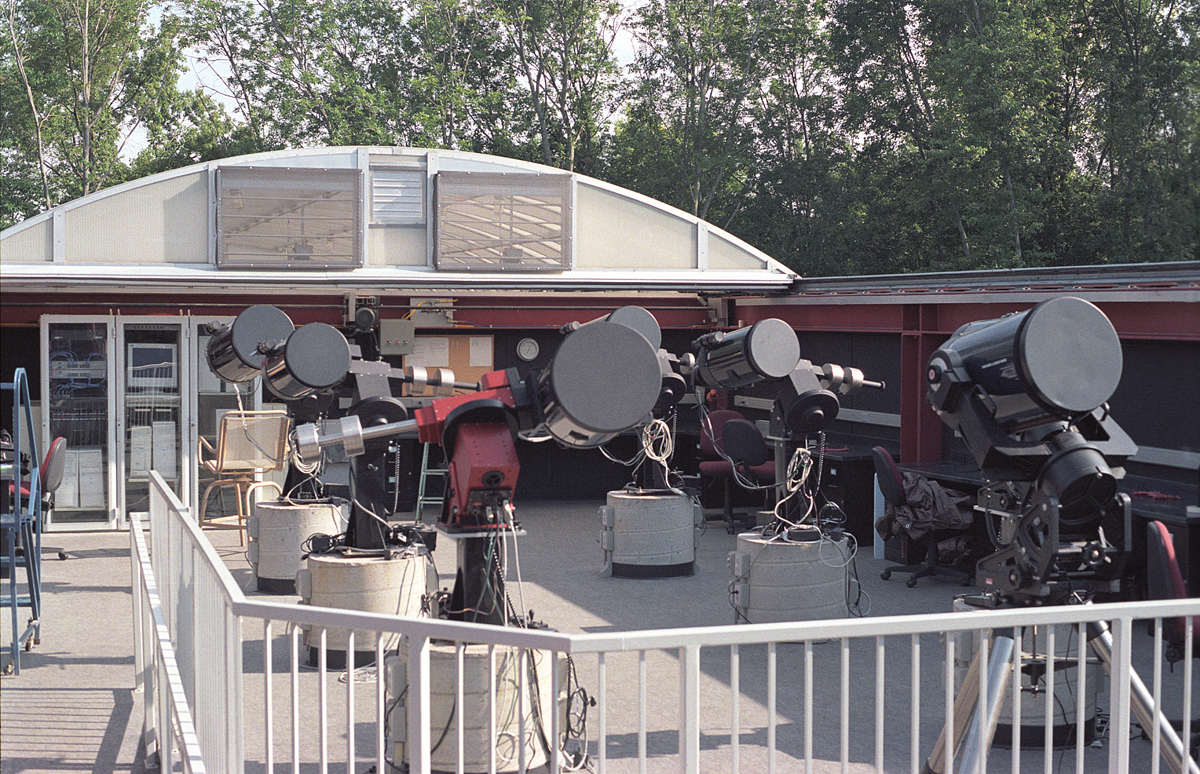 Inside the observatory are 8 telescopes. When I visited there, 6 of the telescope were Celestrons, either 11" or 14", most of them mounted on Paramount GT1100's. Since that time, the mounts have been upgraded to Paramount ME's, (and I currently own one of the old GT1100's.) and a 20" RC Optical cassegrain has replaced one of the 11" telescopes. All of these telescopes are used by students, mostly for CCD imaging. Control of both cameras and telescopes is done from inside a "warm room" located at the end of the building and visible on the left in the above photo. I would imagine this is very popular during the cool Indiana winters!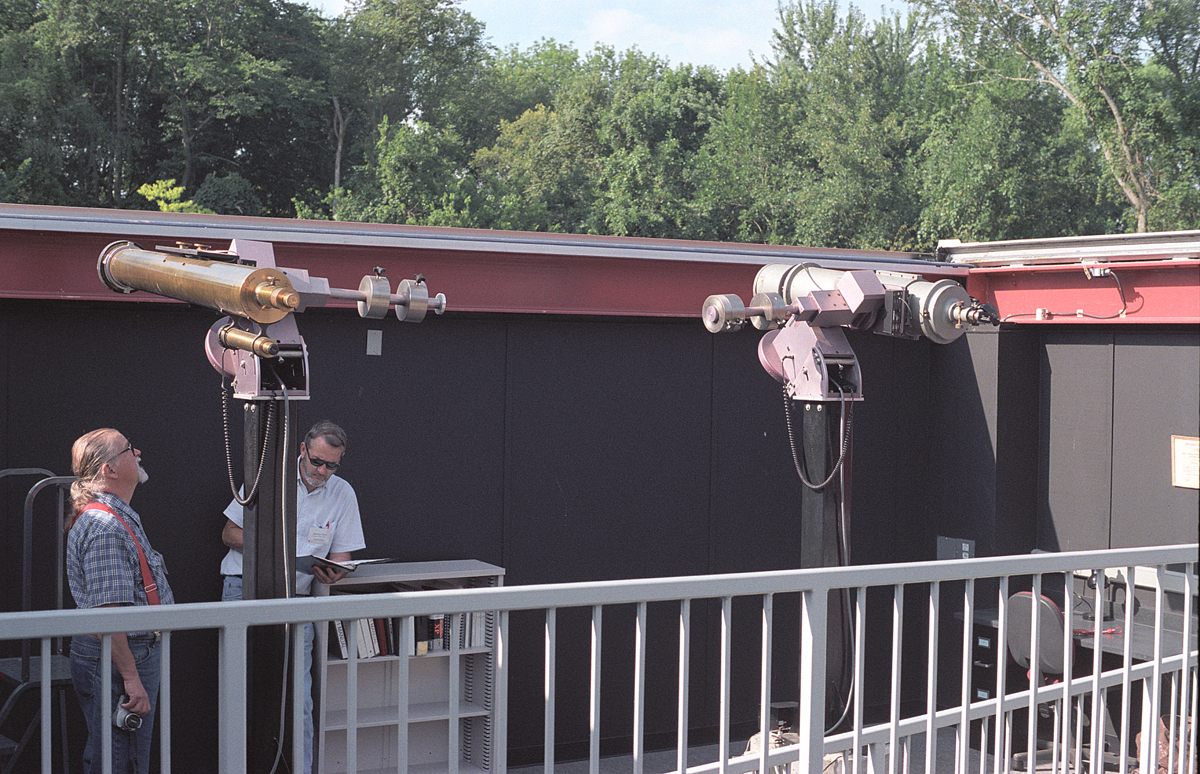 The other two telescopes are both historical instruments and are used primarily for visual observing. The one on the right in the above photo is an 8" cassegrain while the one of the left is a beautifully restored 6" Clark refractor. Both of these instruments are now mounted on Paramount ME's.
---