---
Greenbank Observatory
---
While working in Maryland I had several opportunities to head out to the National Radio Astronomical Observatory in Greenbank West Virginia, home of the 100m telescope, the largest fully0steerable radio telescope in the USA. This facility also has one of the best setups for visitors of any working observatory that I have visited. I wish more were this good! The setting was also very beautiful, a lovely green valley surrounded by rolling hills. A great place for anyone to visit. Just make sure you bring a manual film camera along! Which fortunately I did have. :-)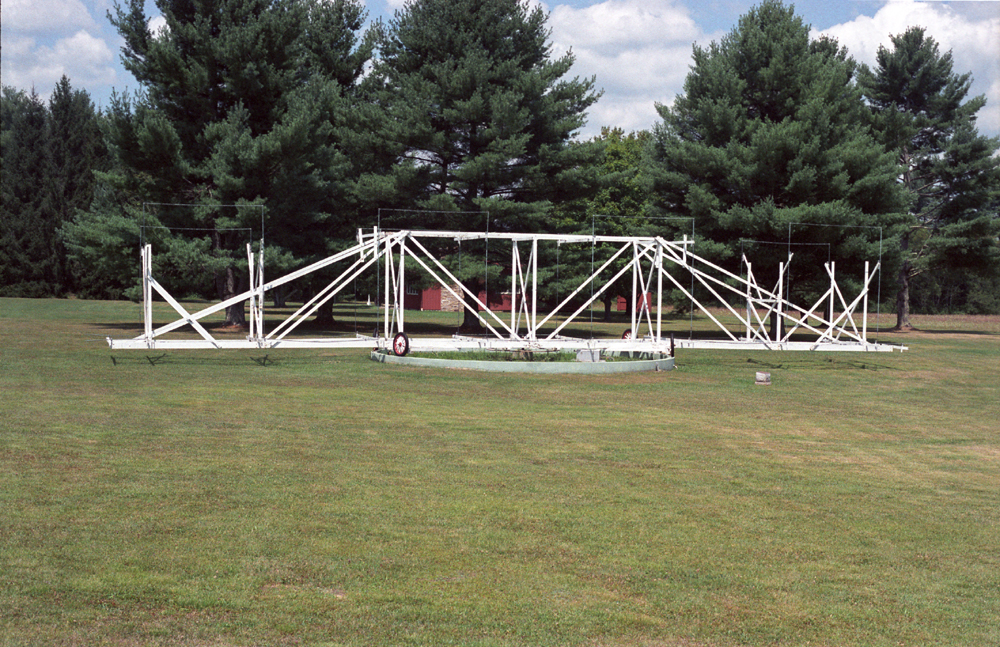 Karl Jansky's origional radio telescope which made the first detection of radio emission from extra-terrestrial sources.
The visitor's centre at the Greenbank observatory.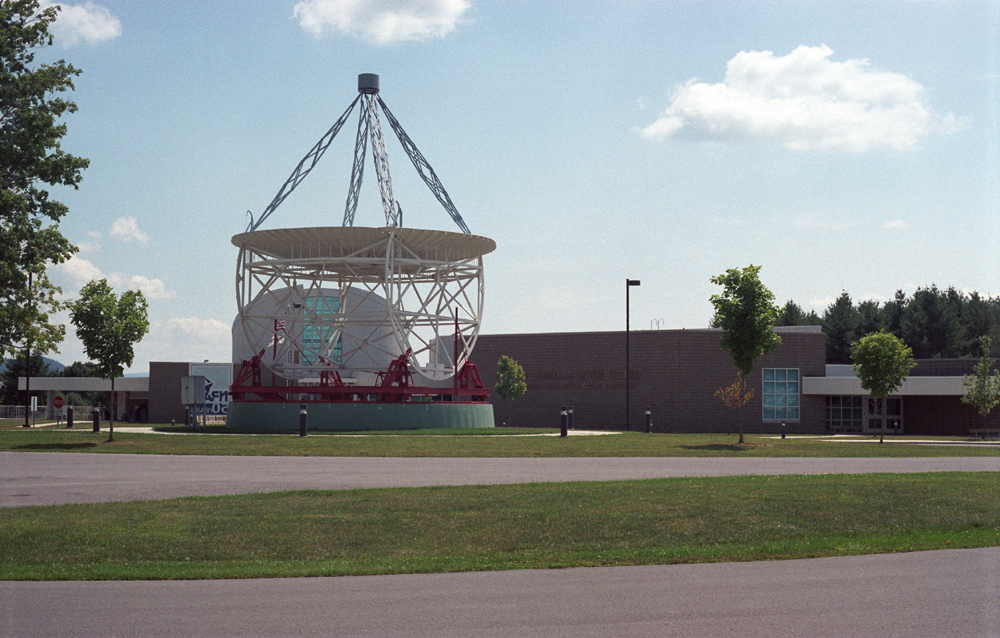 Grote Reber's radio telescope on display outside the visitor's centre.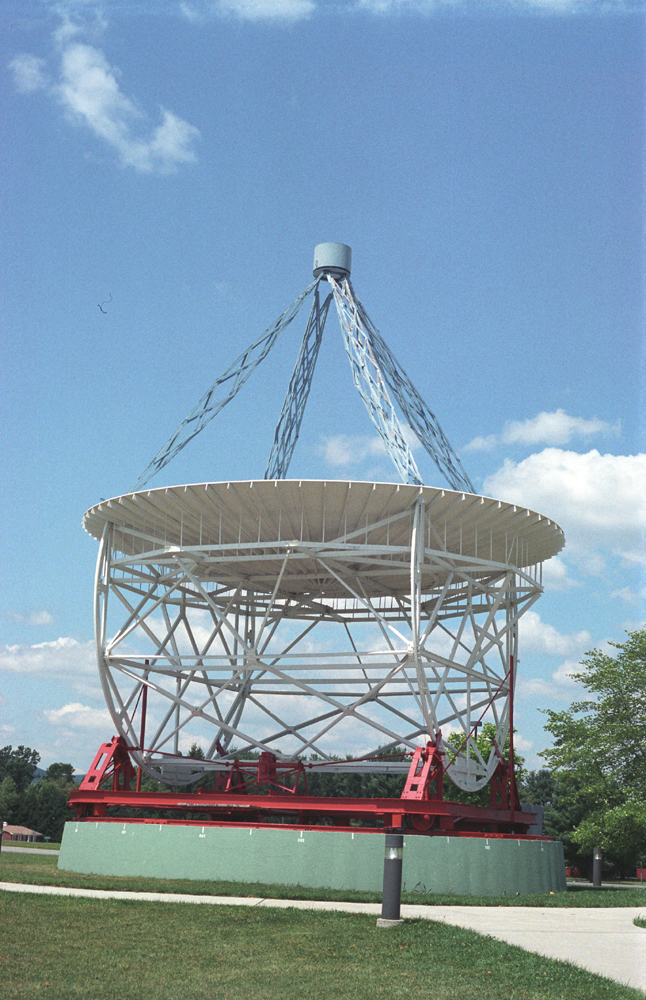 Grote Reber's home-built 9m radio telescope with which he made the first maps of the radio sky.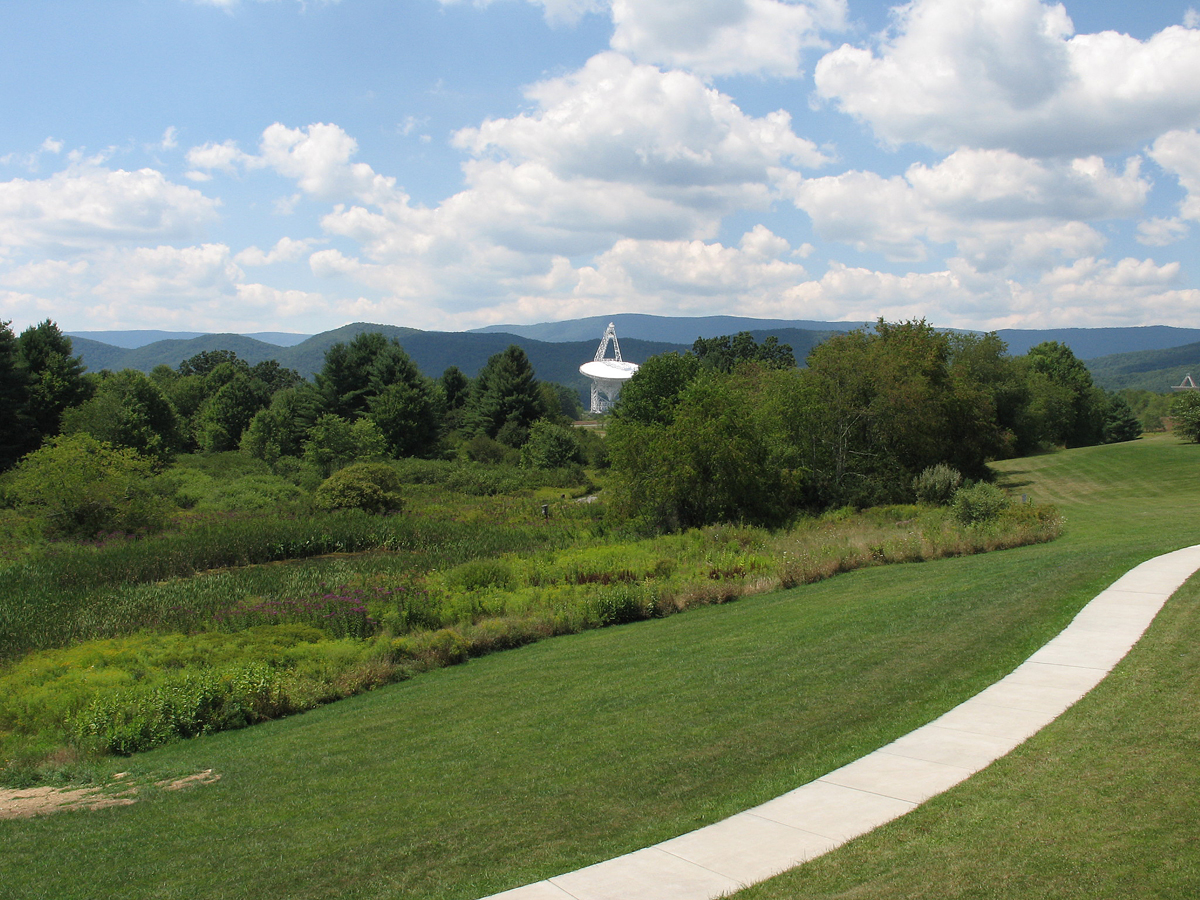 Hidden away in the valley is 100m telescope.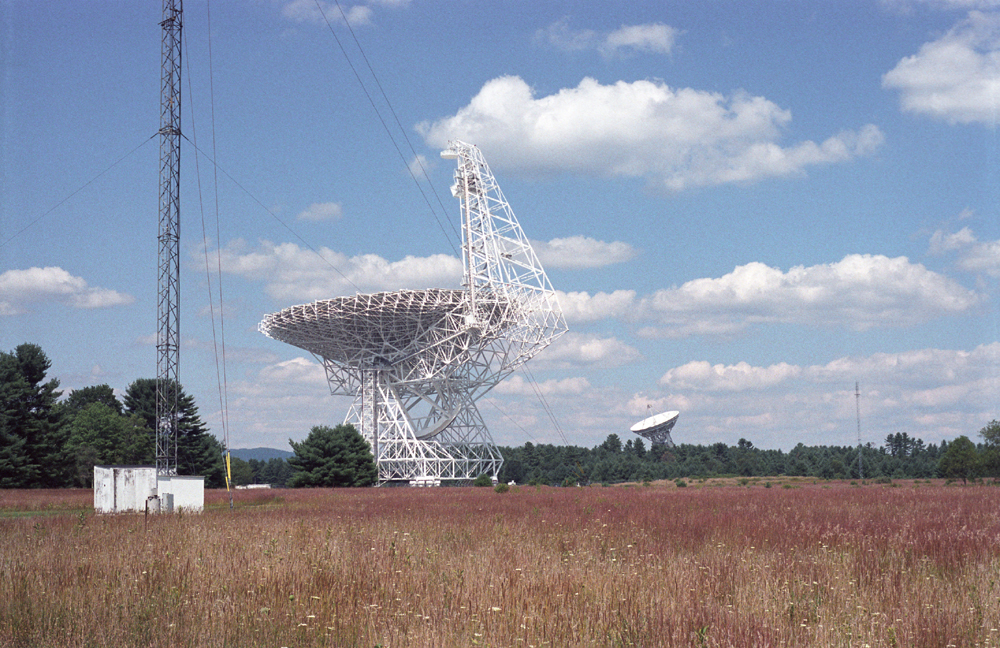 Closer view of the 100m telescope.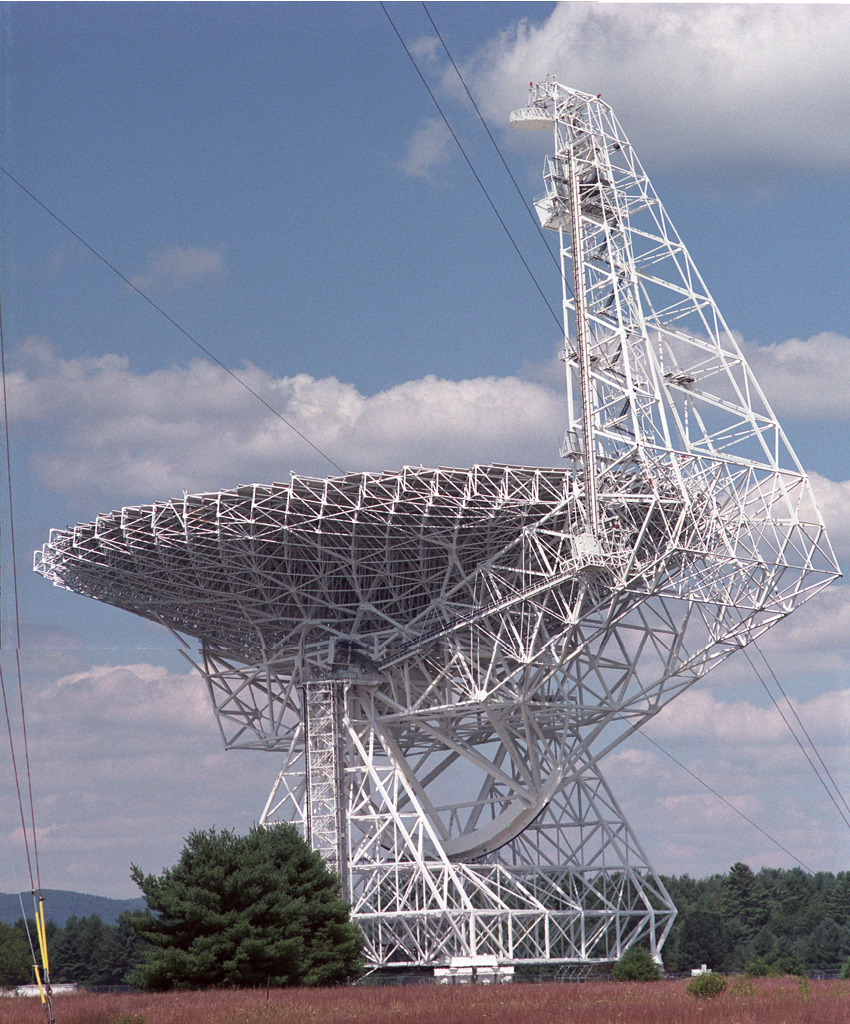 The 100m telescope.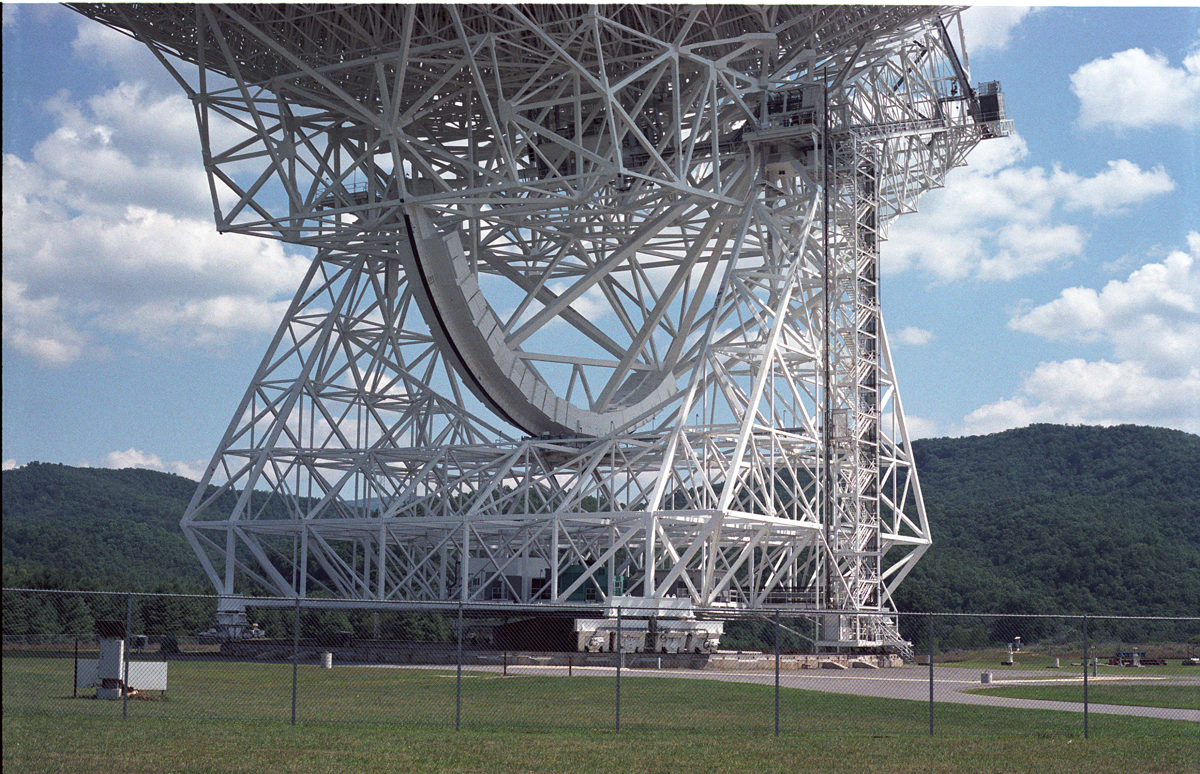 The base of the 100m telescope.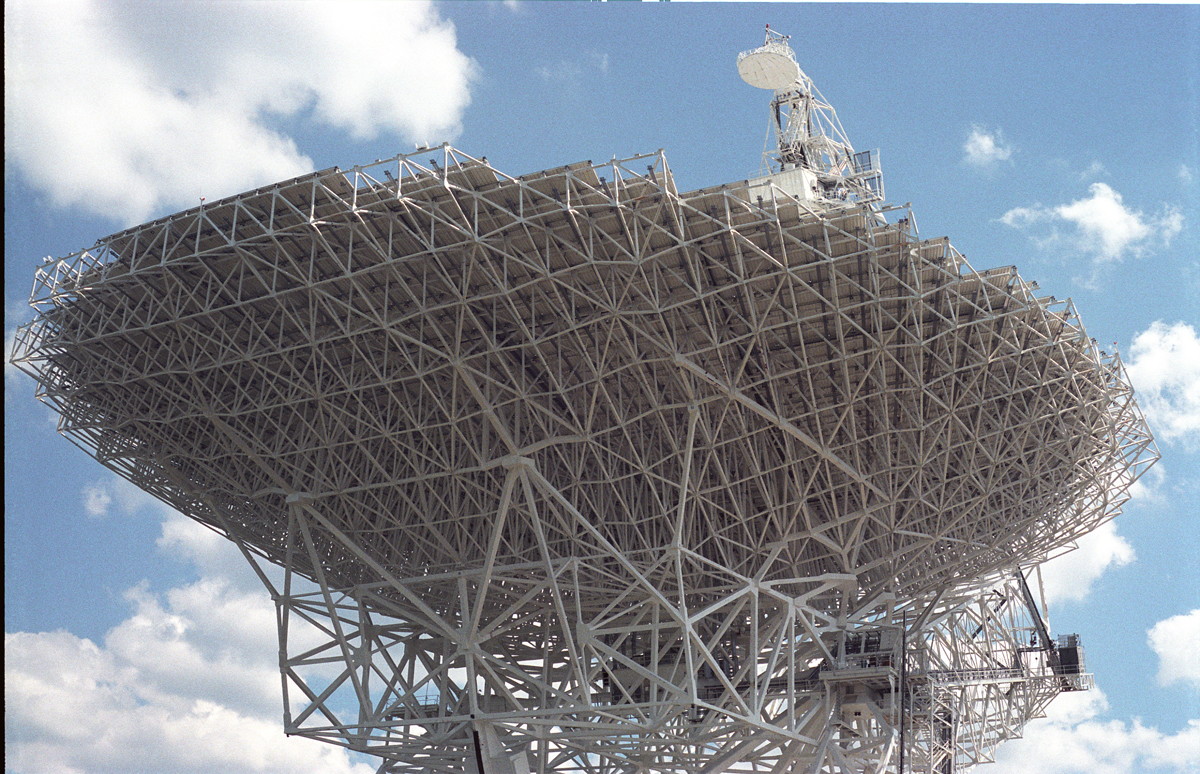 Looking up from underneath the 100m telescope. Photos just do not do it justice. This thing is HUGE!!!!!!!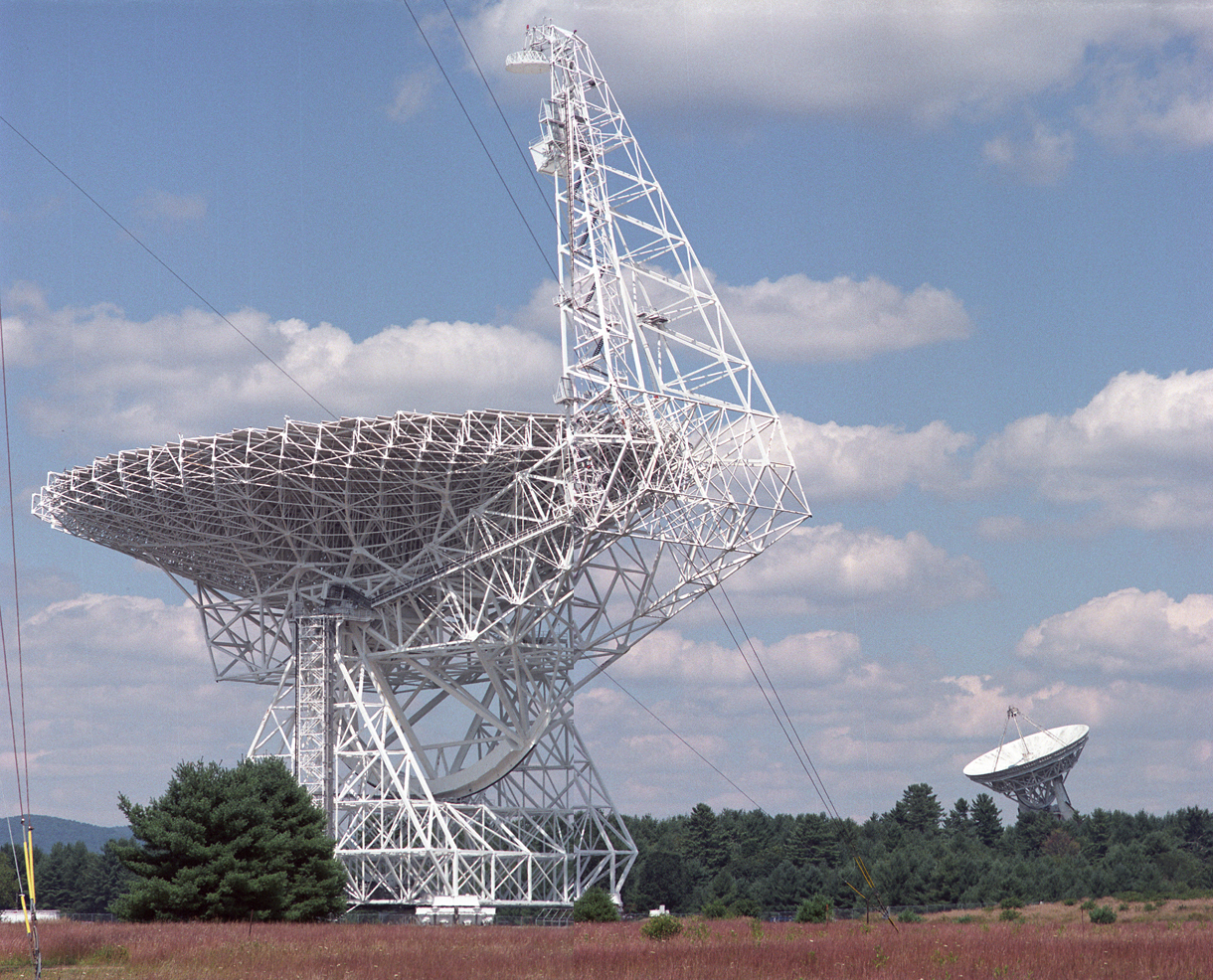 The 100m telescope with the 43m equatorialy mounted telescope in the background.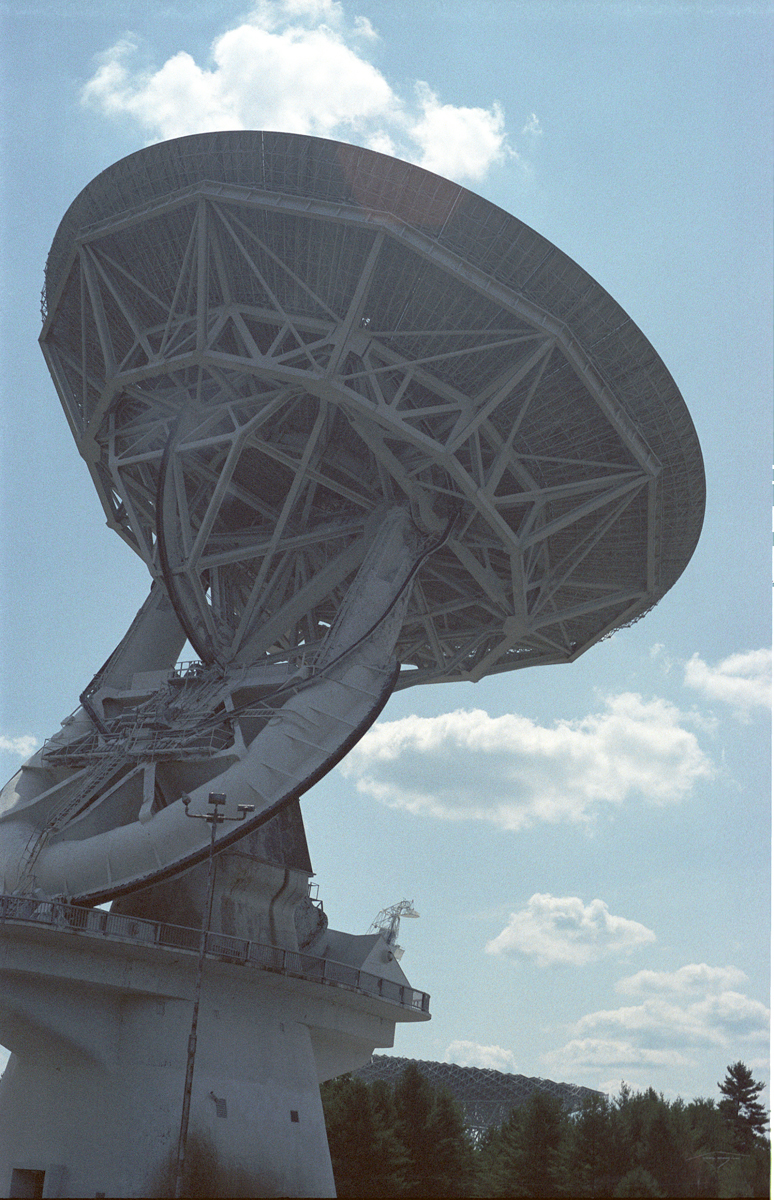 The 43m equatorialy mounted telescope.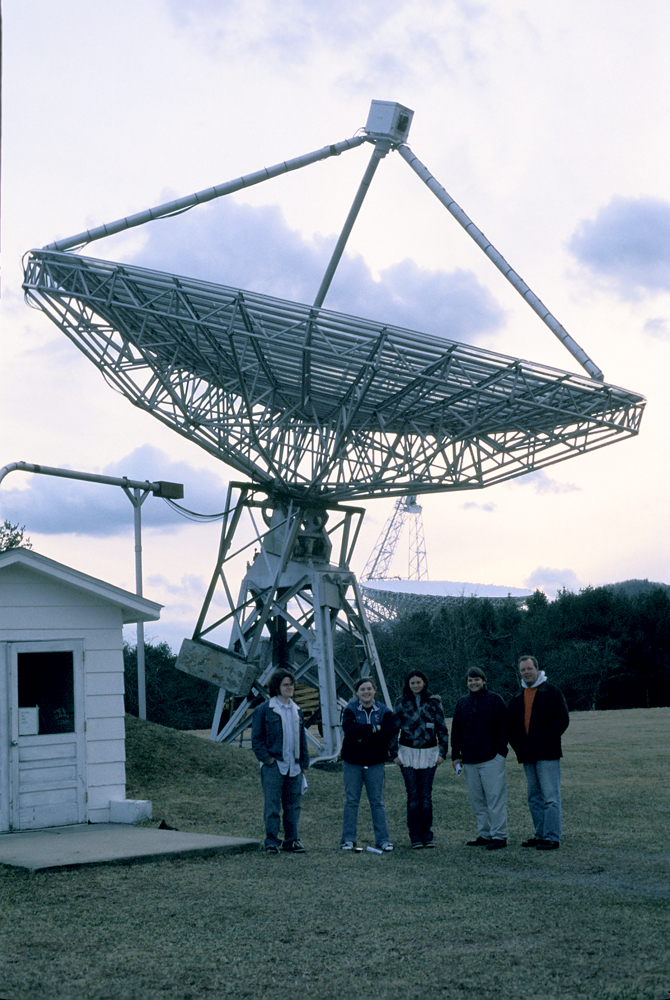 One of the best things I liked about Greenbank was the facilities available for students. The lodge is very cheap to stay in and there is a 12m telescope available for students to use. A fantastic way of getting students interested in radio astronomy. On a couple of occassions I was able to take students to the observatory for several nights. Each time the students would not leave the telescope! They were having too much fun making their own radio maps of the sky!!!! Oh that more observatories were this student friendly! It would make a lot of difference in encouraging students into astronomy.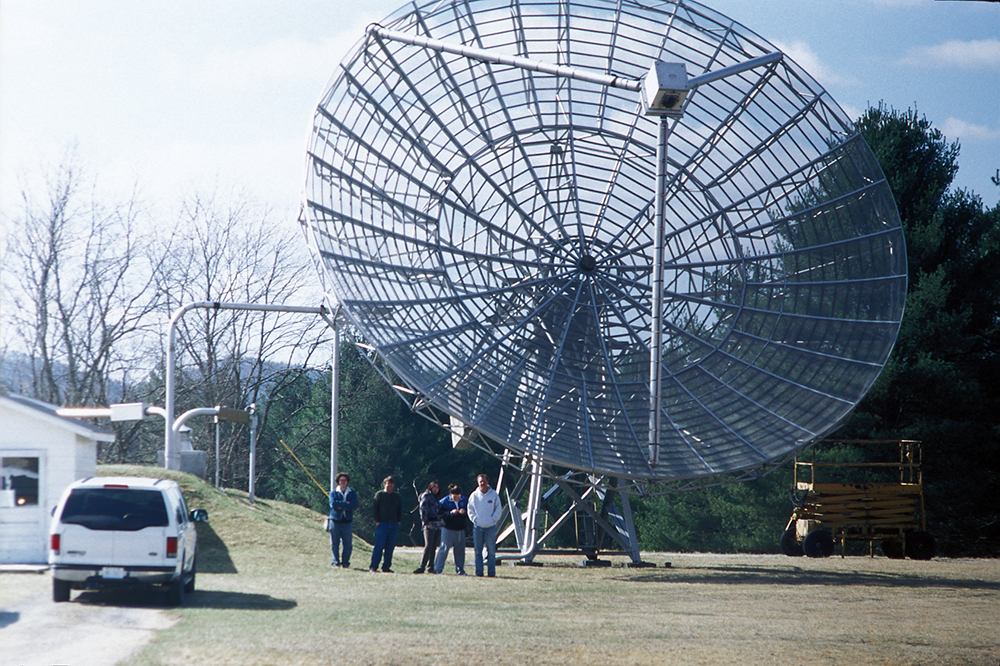 The 12m student telescope.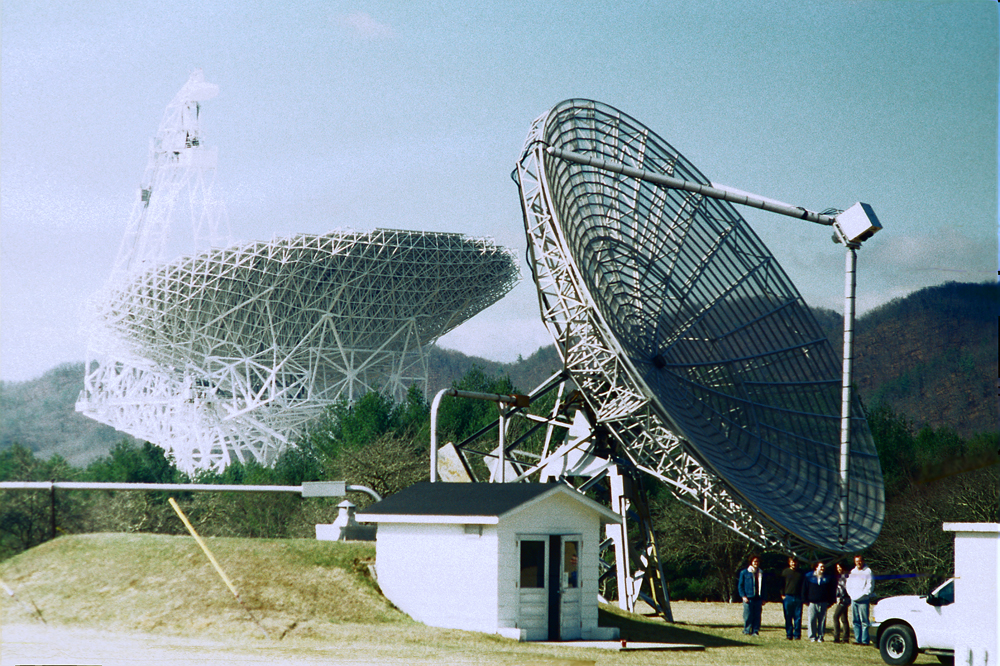 The 12m student telescope with the 300m in the background.
---