M85 NGC 4382
| | |
| --- | --- |
| Object Type | Galaxy S0 |
| Constellation | Coma Berenices |
| Magnitude | 9.1 |
| Size | 7.0' x 5.5' |
M85 is a large SO-type galaxy in Coma Berenices that is a member of the huge Virgo cluster of galaxies. Easily visible as a bright circular haze in an 8" telescope, M85 displays little structure apart from a slightly brighter centre. The galaxy to the left (east) of M 85 is the 10.8 magnitude NGC 4394.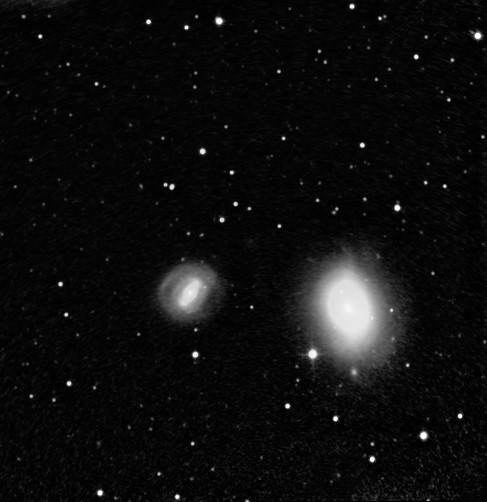 Combination of 10, 3 minute images unfiltered.
SBIG STL-1001E CCD, binned 2x2. 20" f/6.8 Dall-Kirkham cassegrain telescope at prime focus.