Gum 39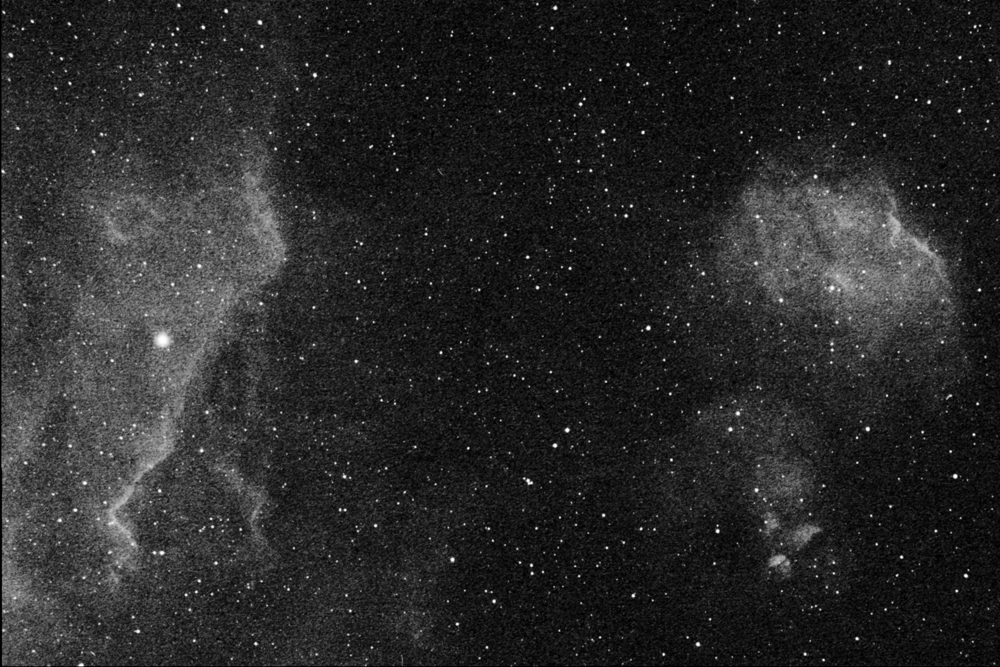 Combination of 8, 3 minute exposures using an H-alpha filter.
SBIG ST-8XE CCD. 5" f/5 refractor at prime focus.
Golin Gum was an Australian observer based at Mt Stromlo observatory, and who made extensive studies of the southern Milky Way and catalogued nemerous faint nebulae. Number 39 in his catalogue is located in the thin section of Centaurus that juts between the Southern Cross and Carina, just to the west of IC 2948 which is visible to the left in the above image. The smaller and fainter nebula below Gum 39 is IC 2872.