Abell 2634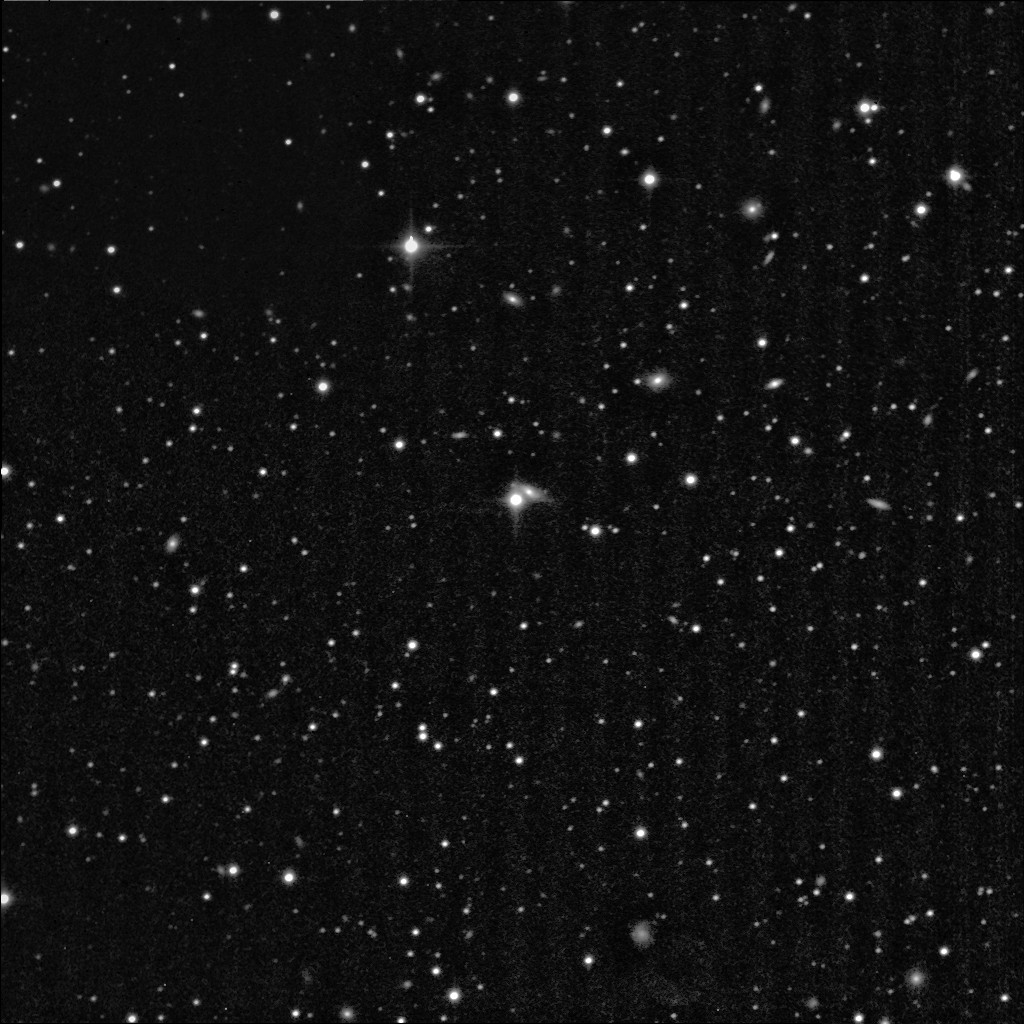 Combination of 142, 3 minute exposures unfiltered.
SBIG STL-1001E CCD. 20" f/6.8 Dall-Kirkham cassegrain telescope at prime focus.
While spending a night doing photometry on an asteroid, I noticed that there were a lot of faint galaxies in the field. Just for fun I decided to combine all of my images and see just what would result. It turned out there were far more galaxies in the field than I at first realised! It turned out the asteroid was passing through the galaxy cluster Abell 2634. The brightest galaxy in the cluster is NGC 7720. However this was just outside the field. Some of the brighter galaxies that were in the field are noted in the image below.
The line in the bottom image is the asteroid.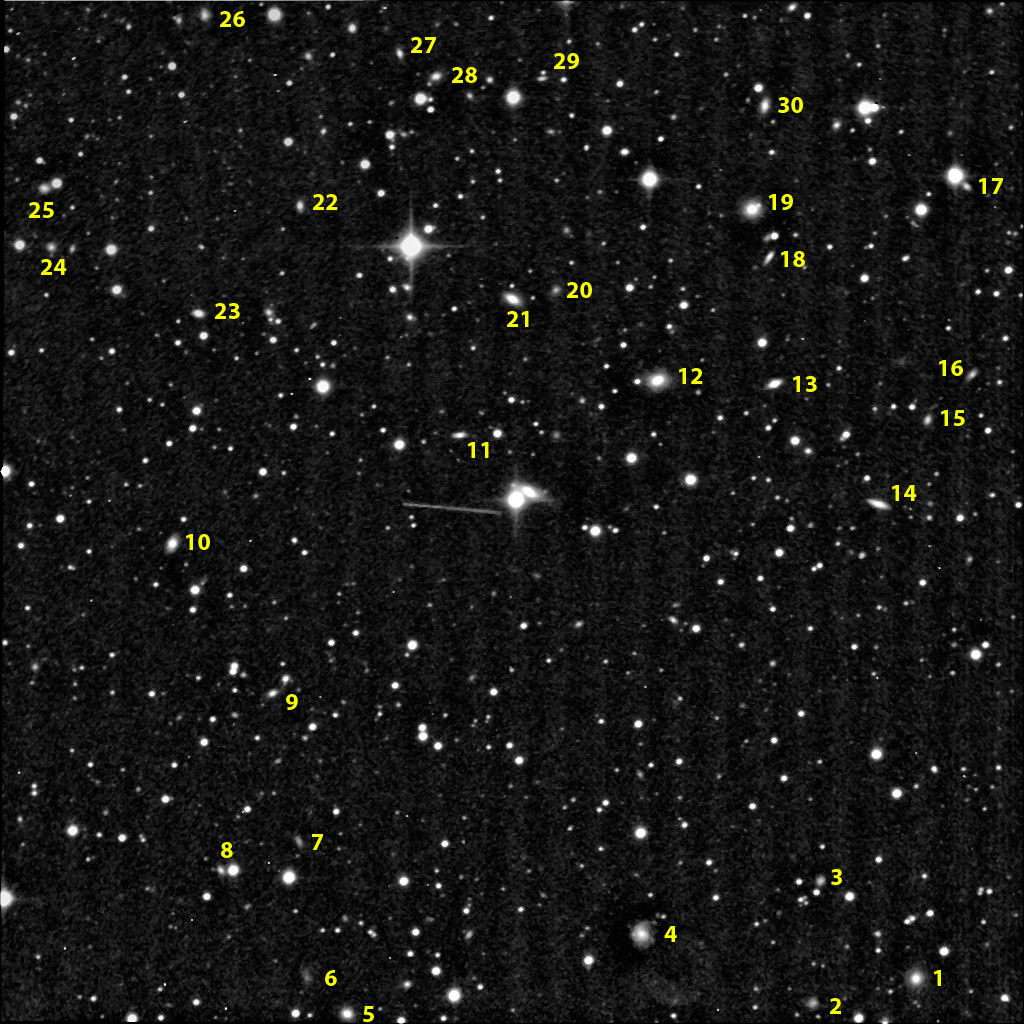 | | | | | |
| --- | --- | --- | --- | --- |
| Number | Name | R.A. | Dec | Mag |
| 1 | PGC 85549 | 23 38 01 | 26 34 49 | 16.4 |
| 2 | PGC 85556 | 23 38 11 | 26 34 12 | 17.4 |
| 3 | PGC 1782561 | 23 38 11 | 26 36 53 | 17.7 |
| 4 | PGC 71986 | 23 38 30 | 26 35 52 | 16.0 |
| 5 | PGC 93879 | 23 39 02 | 26 33 56 | 16.5 |
| 6 | Anonymous | 23 39 04 | 26 34 45 | |
| 7 | PGC 85603 | 23 39 06 | 26 37 58 | 17.6 |
| 8 | PGC 85608 | 23 39 15 | 26 37 21 | 17.7 |
| 9 | PGC 85605 | 23 39 10 | 26 41 36 | 17.6 |
| 10 | PGC 85612 | 23 39 21 | 26 45 10 | 16.8 |