Aristillus and Autolycus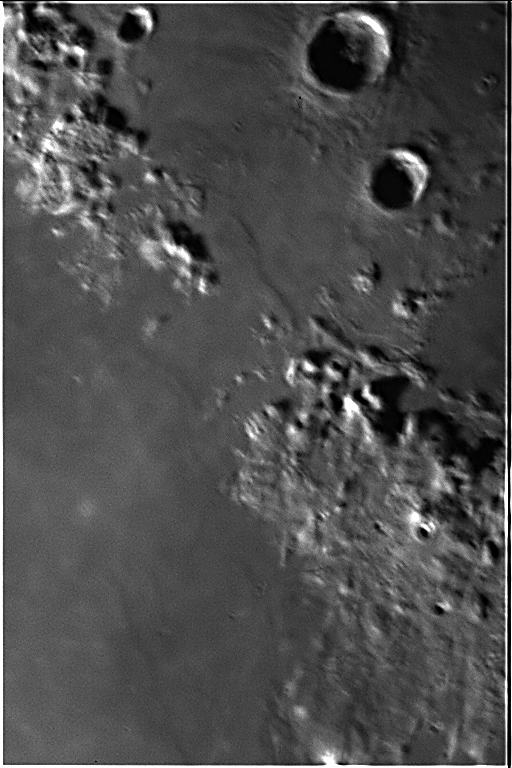 5 milliseconds exposure, Meade 416xt CCD.
300mm f/18 cassegrain telescope.
Autolycus (top) and Aristillus (below) are two large craters on the eastern edge of Mare Imbrium. They become visible when the moon is about 7 days old. The dark line to the left (east) of the craters is Rima Theaetetus, while the mountain to the south (above) is Hadley Mountain, close to where Apollo 15 landed.