---
Asteroid 6311 Porubcan
---
Asteroid 6311 Porubcan is a main belt asteroid with an estimated diameter of 10 km. It was discovered on September 15, 1990 by H. E. Holt, at Palomar. The semi-major axis is 2.03 AU, the eccentricity is 0.225 and the inclination is 5.17 degrees.
This asteroid was observed on 7 nights between November 2004 and January 2005. The resulting lightcurve was very noisy due to background stars, and no reliable period could be derived.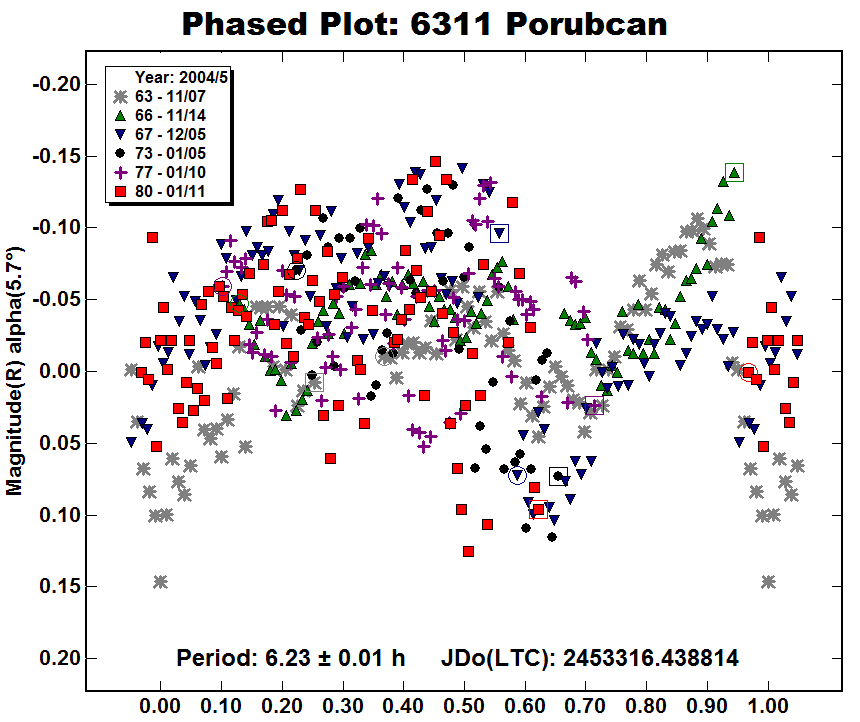 Lightcurve results for 6311 Porubcan.
No reliable period could be derived.