---
Asteroid 3751 Kiang
---
3751 Kiang is an main belt asteroid with an estimated diameter of about 15 km. It was discovered on July 10, 1983 by E. Bowell at Flagstaff. The semi-major axis is 3.11 AU, the eccentricity is 0.100 and the inclination is 13.24 degrees.
Every now and then you get lucky and find an asteroid that displays a nice clean lightcurve! Asteroid I observed asteroid on seven nights during July 2011. The resulting lightcurve indicated a period of 8.2421 hours. I wish they were all so straightforward!!!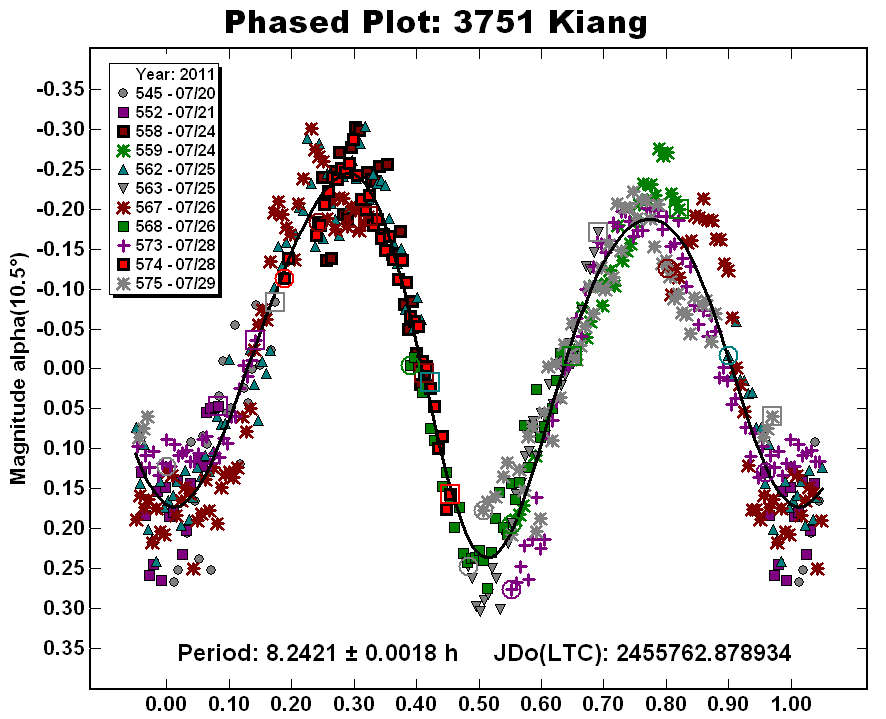 Lightcurve results for 3751 Kiang. Derived period 8.2421 +/- 0.0018 hours. Amplitude 0.55 +/- 0.05 magnitude.