---
Asteroid 14643 Morata
---
Asteroid 14643 Morata is a main belt asteroid with an estimated diameter of 10 km. It was discovered on November 24, 1998 by R. Roy at Blauvac. The semi-major axis is 2.20 AU, the eccentricity is 0.218 and the inclination is 9.17 degrees.
This asteroid was observed on 2 nights during October and November 2005. The resulting lightcurve was very noisy and no reliable period could be derived.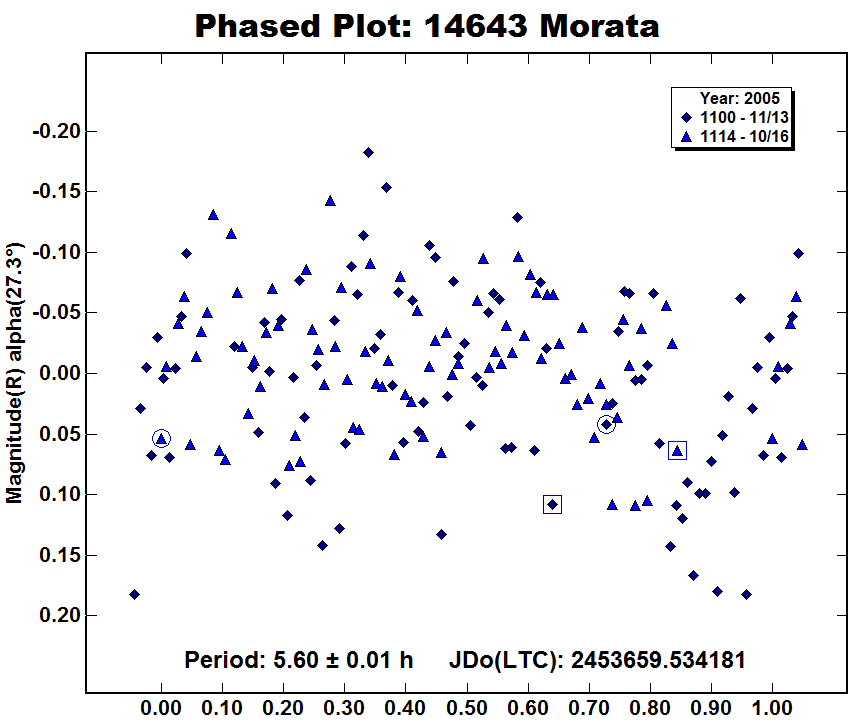 Lightcurve results for 14643 Morata.
No reliable period derived.