NGC 80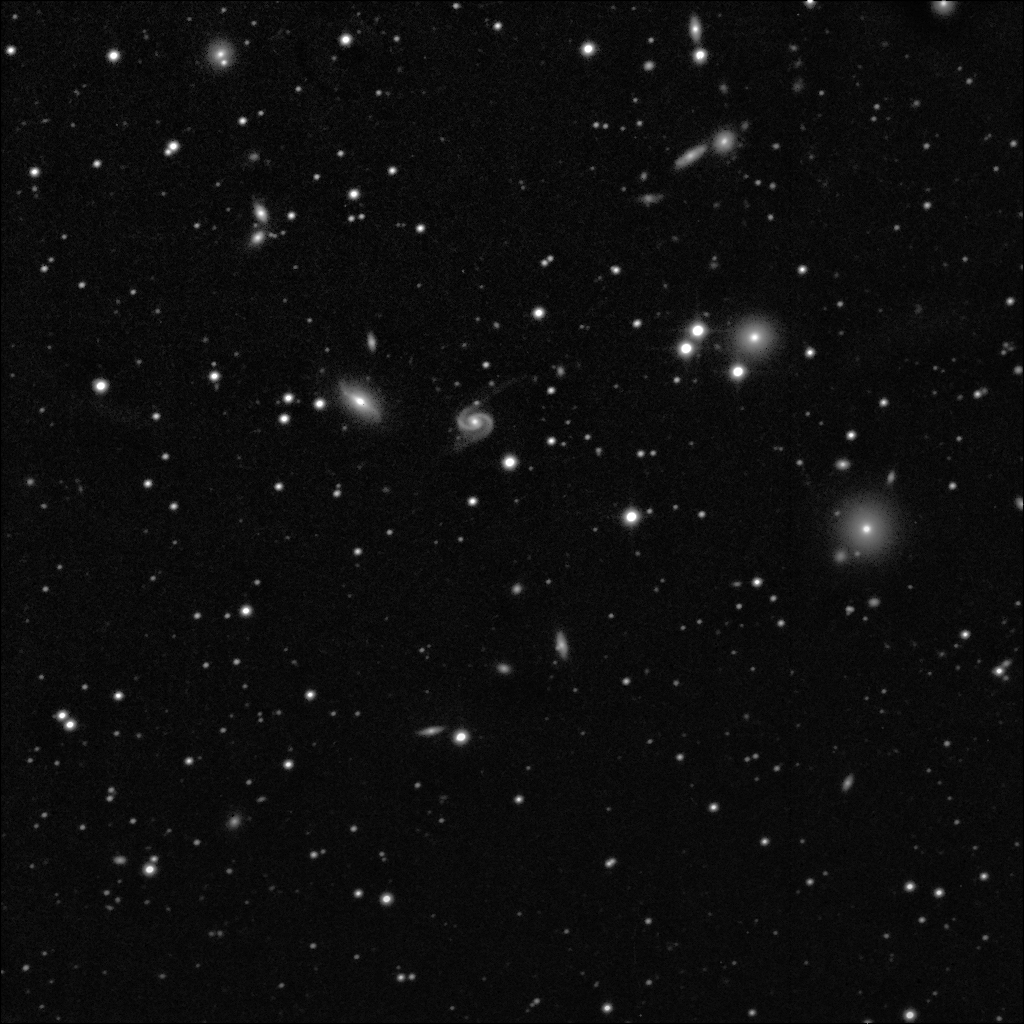 Combination of 20, 3 minute exposures.
Combination of 5, 3 minute images unfiltered.
SBIG STL-1001E CCD. 20" f/6.8 cassegrain at prime focus.
NGC 80 is a member of a a large cluster of galaxies in the constellation Andromeda, known as SRGb 063 located some 240 million light years away. The cluster is located just to the east of the Great Square of Pegasus. Several of the galaxies are brighter than 14.5 magnitude and are visible in a 12" telescope. Details of some of the galaxies in the image are given below. All told, there are about 50 galaxies visible in the image.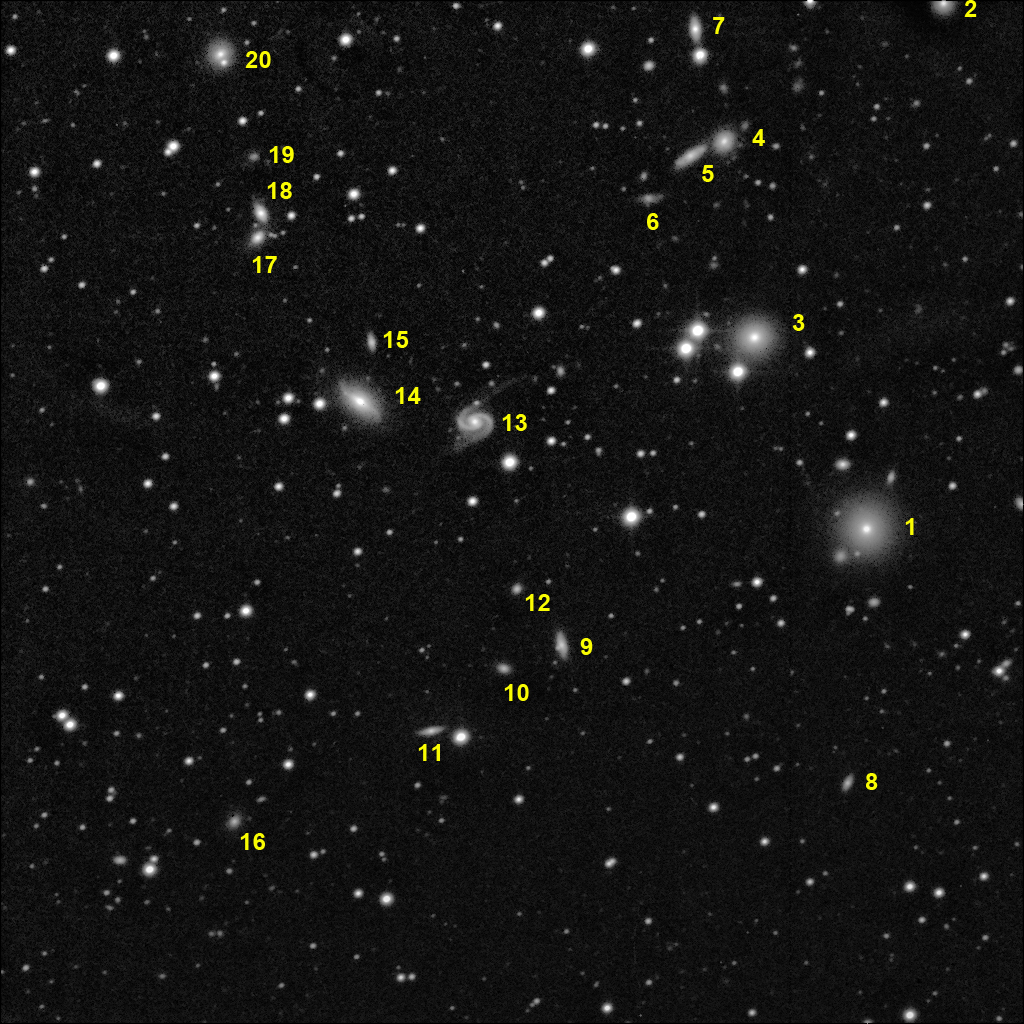 | | | | | |
| --- | --- | --- | --- | --- |
| Number | Name | R.A. | Dec | Mag |
| 1 | NGC 80 | 00 21 11 | 22 21 27 | 13.3 |
| 2 | NGC 79 | 00 21 03 | 22 34 02 | 14.0 |
| 3 | NGC 83 | 00 21 23 | 22 26 03 | 12.6 |
| 4 | NGC 85 | 00 21 26 | 22 30 44 | 14.8 |
| 5 | IC 1546 | 00 21 11 | 22 21 27 | 14.8 |
| 6 | PGC 1670877 | 00 21 37 | 22 29 18 | 17.7 |
| 7 | NGC 86 | 00 21 29 | 22 33 23 | 14.8 |
| 8 | PGC 1666503 | 00 21 13 | 22 15 21 | 16.7 |
| 9 | PGC 1396 | 00 21 43 | 22 18 41 | 15.8 |
| 10 | PGC 3089726 | 00 21 48 | 22 18 05 | 17.0 |
| 11 | PGC 1666918 | 00 21 56 | 22 16 38 | 16.3 |
| 12 | PGC 1667991 | 00 21 47 | 22 20 02 | 17.1 |
| 13 | NGC 90 | 00 21 52 | 22 24 02 | 13.8 |
| 14 | NGC 93 | 00 22 03 | 22 24 31 | 14.4 |
| 15 | PGC 1669768 | 00 22 02 | 22 25 56 | 16.9 |
| 16 | PGC 3089844 | 00 22 16 | 22 14 26 | 17.4 |
| 17 | PGC 1670567 | 00 22 14 | 22 28 24 | 16.4 |
| 18 | NGC 94 | 00 22 14 | 22 29 00 | 14.6 |
| 19 | | 00 22 14 | 22 30 22 | |
| 20 | NGC 96 | 00 22 18 | 22 232 47 | 15.5 |