NGC 6962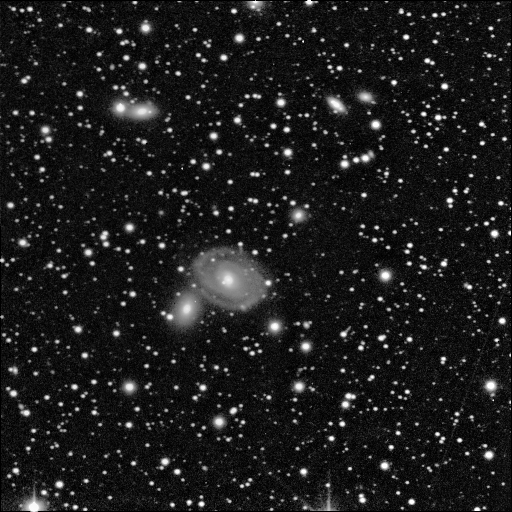 Combination of 20, 3 minute images unfiltered.
SBIG ST-9XE CCD. 12" f/10 schmidt-cassegrain telescope with an f/6.3 focal reducer.
NGC 6962 is the brightest member of a small group of galaxies located in the constellation Aquarius. Despite there being a fair number of NGC galaxies in the group, it is not mentioned in Abell's list of galaxy clusters. The distance to the cluster is about 200 million light years.
Below is an annotated image and table indicating some of the brighter galaxies.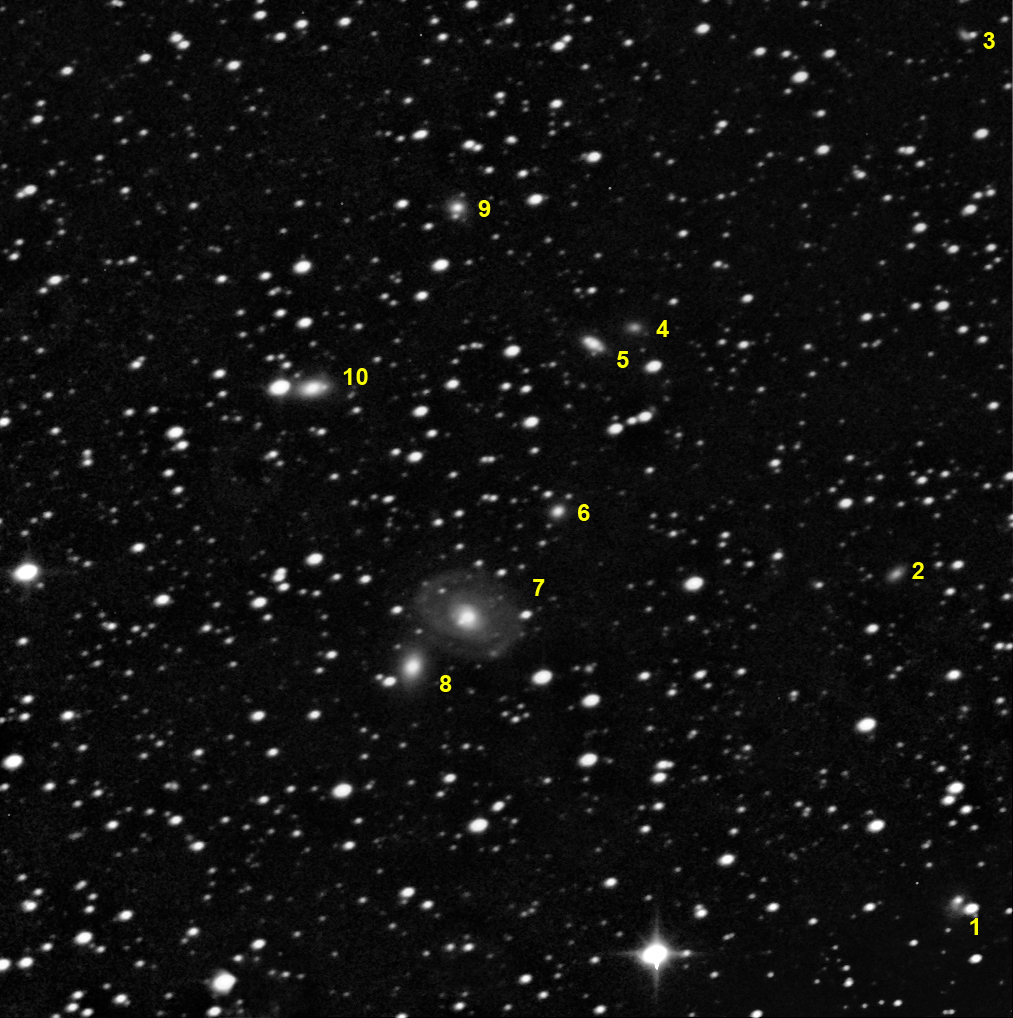 | | | | | |
| --- | --- | --- | --- | --- |
| Number | Name | R.A. | Dec | Mag |
| 1 | PGC 65351 | 20 46 32 | 00 12 31 | 15.5 |
| 2 | PGC 65356 | 20 46 38 | 00 20 22 | 16.1 |
| 3 | PGC 1169059 | 20 46 32 | 00 35 15 | 16.6 |
| 4 | PGC 162626 | 20 47 03 | 00 26 12 | 16.3 |
| 5 | NGC 6959 | 20 47 07 | 00 25 49 | 13.8 |
| 6 | NGC 6961 | 20 47 10 | 00 21 48 | 15.4 |
| 7 | NGC 6962 | 20 47 19 | 00 19 15 | 12.9 |
| 8 | NGC 6964 | 20 47 24 | 00 16 15 | 12.9 |
| 9 | IC 5058 | 20 47 21 | 00 09 24 | 14.0 |
| 10 | NGC 6967 | 20 47 34 | 00 14 38 | 14.0 |