NGC 6823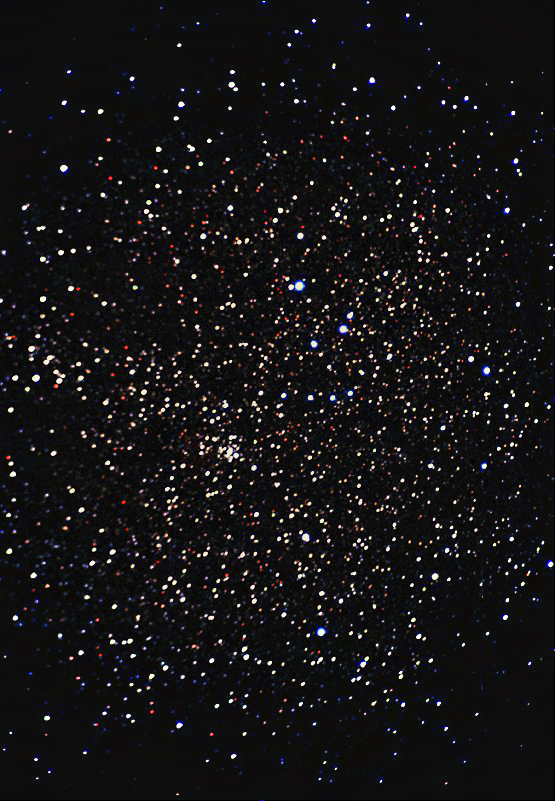 60 minutes exposure, Fuji Super HG II 400 film.
5" f/5 refractor at prime focus.
NGC 6823 is a small cluster of stars in Vulpecula, about 5 degrees west of M27. In the telescope it can be difficult to distinguish it from all the background stars. It is embedded in nebulosity (NGC 6820) however as can be seen from the photograph, the nebulosity is very faint, not even registering during a 60 minute exposure!
To the left of the cluster, close to the left-hand edge, is a scattered group of stars about the same brightness. This is the cluster, Roslund 2.