NGC 6589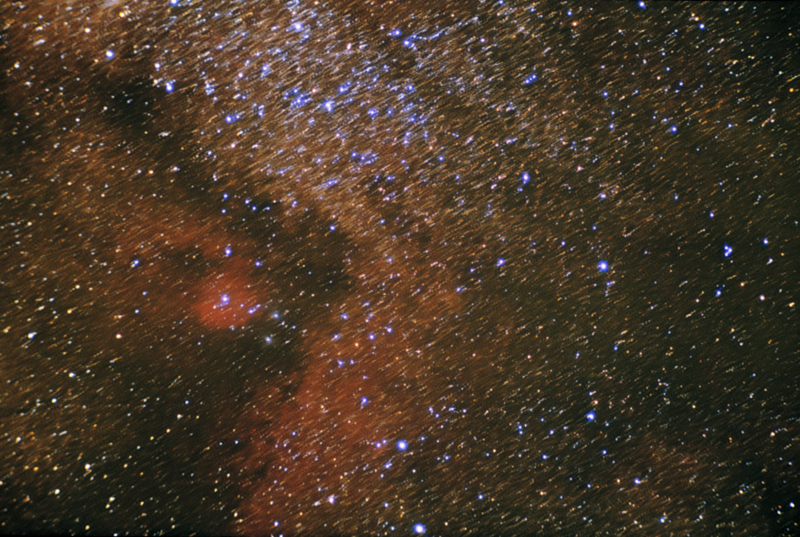 45 minutes exposure, Kodak Ektachrome 200 slide film.
5" f/5 refractor at prime focus.
NGC 6589 and NGC 6590 are a pair of small reflection nebulae associated with a sparce open cluster NGC 6595. Surrounding the cluster and the two nebulae is a huge region of dark nebulosity and faint emission nebulae. The entire complex is locater in a righ portion of the Sagittarius Milky Way, about 1 degree south of the M24, the Sagittarius Star Cloud.
In the image above, the reflection nebulae can be seen as small bluish patches surrounding stars in the dark patch to the lower left of the centre. The larger patch of red nebulosity just to the upper left of them is IC 1283/84. Just to the lower right is the emission nebula Sharpless 2-35, while the bright blue stars at the top of the image are some of the stars of M24. There are also two bright planetary nebulae in the field, NGC 6567 and NGC 6578. However although they are bright, they are also quite small and appear star-like at this scale.