NGC 6539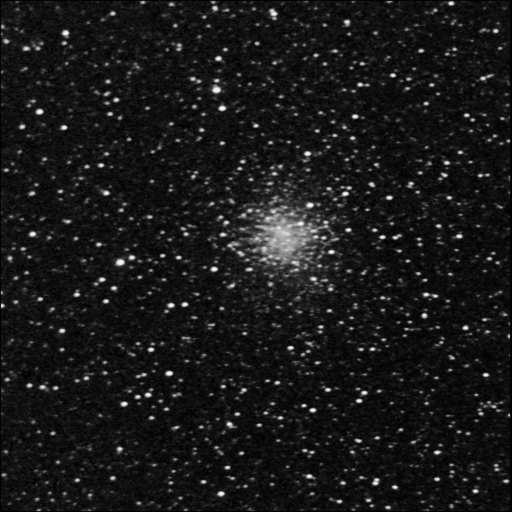 Combination of 15, 1 minute exposures, SBIG ST9XE CCD.
10 f/6.3 schmidt-cassegrain telescope at prime focus.
NGC 6539 is a small and maderately faint globular cluster right on the border of Ophiuchus and Serpens. It is visible in an 8" telescope as a faint, hazy smudge. It was not resolved with a 12" telescope.