NGC 2182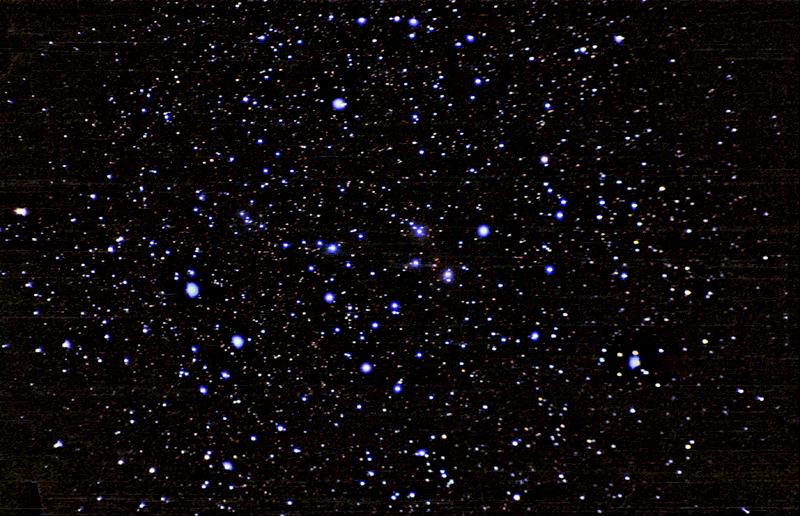 45 minutes exposure. Fuji Super HG II 400 film.
5" f/5 refractor at prime focus.
NGC 2182 is one of a small group of reflecton nebulae in Monoceros, about 8 degrees east of M42. Few observers seem to take notice of these, which is surprising since they are easily visible in an 8" telescope under dark skies. In the telescope they appear as faint fuzzy stars. The nebulae visible are indicated on the image below and their details listed in the following table.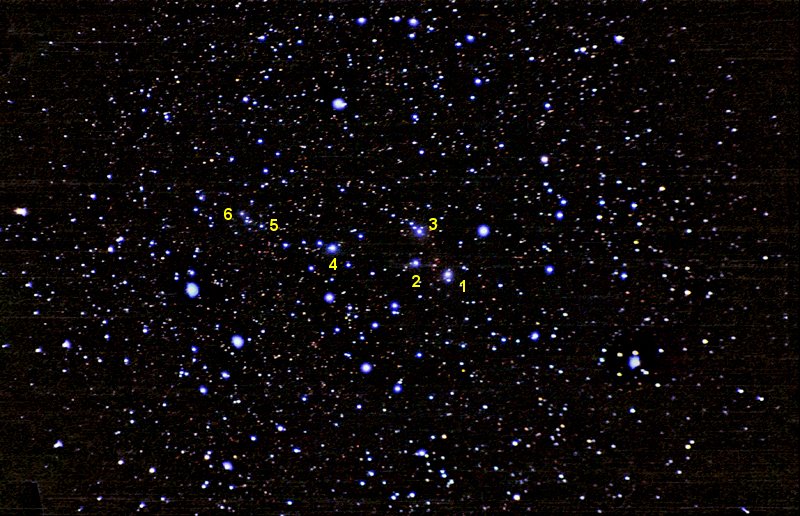 | | | | | |
| --- | --- | --- | --- | --- |
| Number | Designation | R.A. | Dec | Size |
| 1 | NGC 2170 | 6 07 29 | -06 24 15 | 4.7' x 4.4' |
| 2 | VDB 69 | 6 08 07 | -06 22 24 | 5.1' x 3.3' |
| 3 | VDB 68 | 6 08 03 | -06 12 00 | 8.0' x 5.0' |
| 4 | NGC 2182 | 6 09 30 | -06 20 00 | 3.0' x 2.0' |
| 5 | NGC 2183 | 6 10 48 | -06 13 00 | 2.0' x 2.0' |
| 6 | NGC 2185 | 6 11 06 | -06 13 00 | 2.0' x 2.0' |