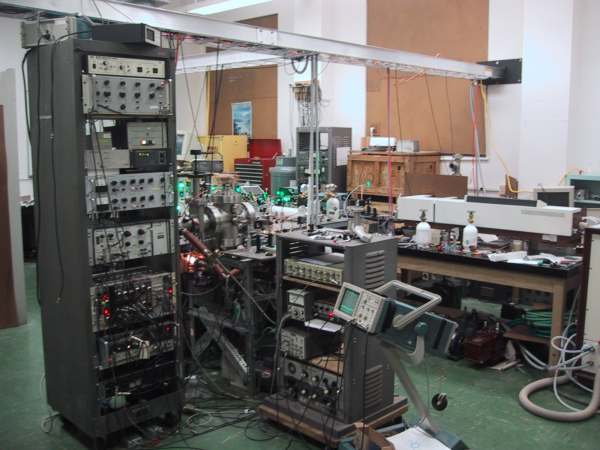 (photo by J. Hart)
The picture above shows detection and signal processing equipment in the foreground, the molecular beam time-of-flight system behind, a geriatric Quanta-Ray YAG laser, and various gas handling and optical equipment beyond.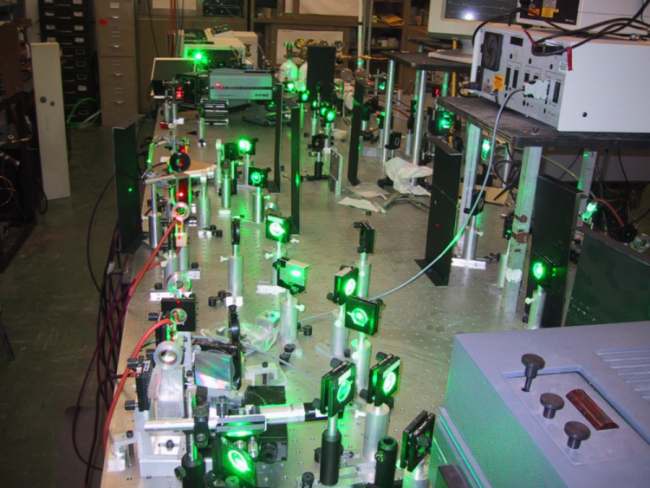 (photo by J. Hart)
The photo above shows a homebuilt pulsed dye laser in operation in the foreground. It and two other dye lasers are pumped by the 2nd and 3rd harmonics of the Continuum YAG laser at the lower right. Beyond the laser is equipment for non-linear frequency conversion, and the Quanta-Ray YAG firing for use as an ablation laser.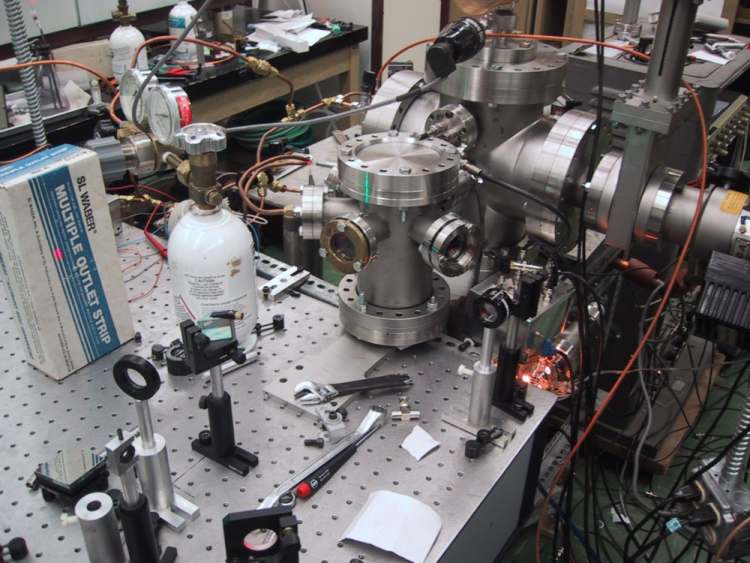 (photo by J. Hart)
Final beam handling optics for VUV generation and the MB-TOF system in one of its incarnations. The smaller, multi-armed chamber is a VUV generation gas cell combined with a reflective filter to reject fundamental wavelengths and direct VUV light into the main chamber.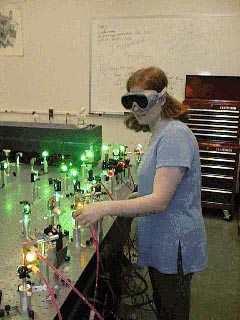 (photo by T. L. Gibson)
Traci Thompson aligning one of the dye lasers, actually wearing laser goggles. By sheer chance, the laser fired while the camera shutter was open.

(Last updated on January 29th, 2004...... W. L. Glab)