Lubbock information and links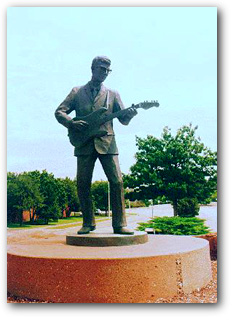 Lubbock, TX, the home of Texas Tech University, offers many of the advantages of big-city living without many of the drawbacks. Residents enjoy a variety of cultural events, sports events, good schools, nightlife options, and a remarkably low cost of housing compared to such places as Dallas and Houston. With a population of about 200,000, it is the largest metropolis in West Texas. More information can be found through the links below.....

Culture:
The Museum of Texas Tech University
Theatre
Concerts - Elton John and KISS have been here recently!

Sports:
Student Recreational Center @Texas Tech - Exercise and intramural sports with all the trimmings!
Lubbock Cotton Kings - hockey action

K-12 schools
Lubbock Independent School District

Nightlife
The Depot District - a renovated area of downtown with nifty clubs and restaurants
Around Town - from the Lubbock Avalanche-Journal

Housing
Check out the classified ads from the Lubbock Avalanche-Journal

General
KCBD TV News on the Web - local news, weather, and sports!
Lubbock International Airport - actual jet aircraft fly in from several cities!


Cool Day and Weekend trips from Lubbock
Ruidoso, NM - (4 hours drive time) Ski, play, and relax under the tall pines of the Sangre de Cristo mountains!
Los Alamos National Laboratory - (6 hours drive time) See the place where it all started!
Palo Duro Canyon - (2 hours drive time) A natural wonder just south of Amarillo.
Carlsbad Caverns - (5 hours drive time) One of the largest and most spectacular cave systems in the world.
Santa Fe, NM - (6 hours drive time) An amazing city with a long history.
Big Bend National Park (7 hours drive time (and still in Texas!)) A beautiful, yet undeveloped National Park.
Dallas / Fort Worth - (5 1/2 hours drive time) Big City fun and games.... Culture, concerts, amusement
parks, anything you could ask for (within reason and legality)