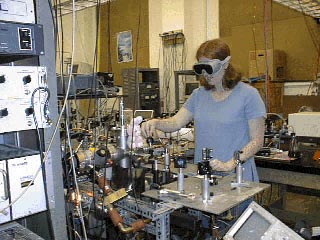 We are expected to have one of these.......
Don't worry, we are more fun than this implies.....
Graduate Teaching and Research Assistantships
Texas Tech University
The Department of Physics at Texas Tech University invites applications for graduate study in Physics, leading to the masters or doctoral degree in Physics or Applied Physics. Financial support is available in the form of teaching and research assistantships with competitive stipends. Outstanding applicants may qualify for support in the form of a Bucy scholarship. Various faculty in the Department are active in theory (T) and experiment (E) in the research fields of atomic, molecular, and chemical physics (T,E); biophysics(E); condensed matter physics (T,E); energy research (T); nuclear physics (T); particle physics(E); physics education (E); plasma physics (E); and pulsed power (E). Texas Tech University is the largest university in West Texas, where it enjoys a sunny climate with mild winters. Prospective students can find out more about the University and the Department at http://www.phys.ttu.edu. Applicants should complete a Departmental Application for Graduate Assistantship and apply directly to the graduate school (information at http://www.ttu.edu/~gradsch/). A transcript should also be sent directly to the Department. For further information, contact Prof. W. L. Glab, Graduate Recruiter, P.O. Box 41051, Lubbock, TX 79409, or by E-mail at gglab@ttacs.ttu.edu. The deadline for application is February 1, 2000.
Texas Tech University is an Affirmative Action / Equal Opportunity Employer.